The Top Things to Do in Napa When You Have Just 24 Hours
If you have one day in Napa, there are four main things you should do.
Taste wine
Rent a car if you have a designated driver or hire a driver if you don't.
Don't drink so much wine that you don't remember your one day in Napa.
Eat.
Let's tackle the first one, shall we? There are hundreds of wineries in Napa which are spread out over a large area. This can make it extremely daunting to choose just a few to visit if you only have one day in Napa. I recommend visiting just three or four in a day to give yourself adequate time at each winery and enough driving time in between.
I like to think of the wineries of Napa in four different categories: Top-notch wine, incredible views, interactive experience, and food pairings.
—> Read More: How to Have an Epic Girls Trip in Napa Valley
Here is my favorite winery for each of those categories
Napa Winery for Top-Notch Wine: Jessup Cellars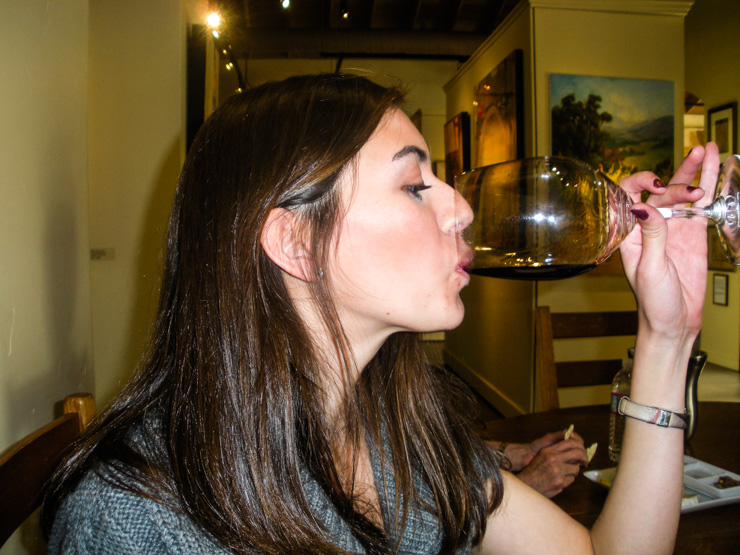 This winery specializes in small-batch, high-end wines that are handcrafted. Their tasting room is located in an airy, home-like building in the adorable town of Yountville, and it offers a sit-down experience to taste their wines. You'll meet at a table with an employee of the winery who will walk you through several different vintages ranging from Chardonnay to Cabernet Sauvignon to Zinfandel. Jessup Cellars also offer a cheese and nut plate alongside the wines, which they recommend how to pair with each wine.
Napa Winery for Incredible Views: Kuleto Estates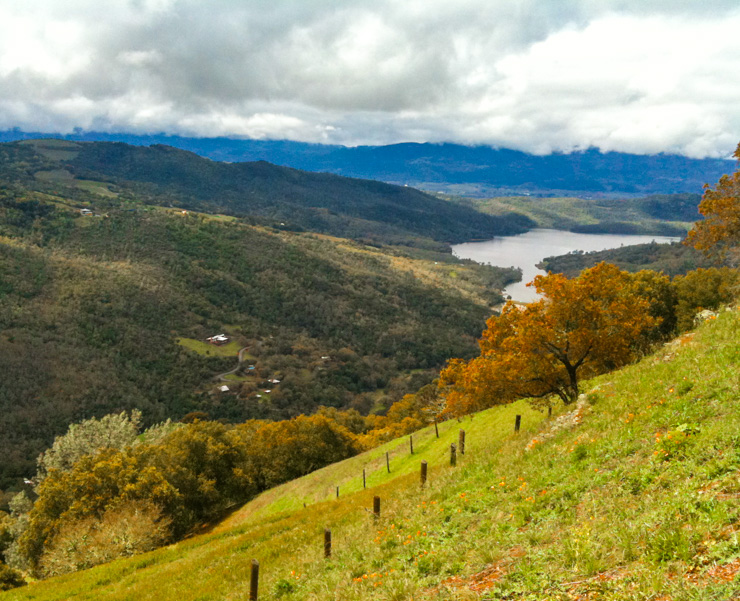 Once you reach the main gate of Kuleto Estates and its surrounding vineyards, it takes about another 10 minutes to get up the side of a rugged hill to the winery. Winding roads and crowded vegetation surrounds the road leading up to nothing short of an architectural masterpiece.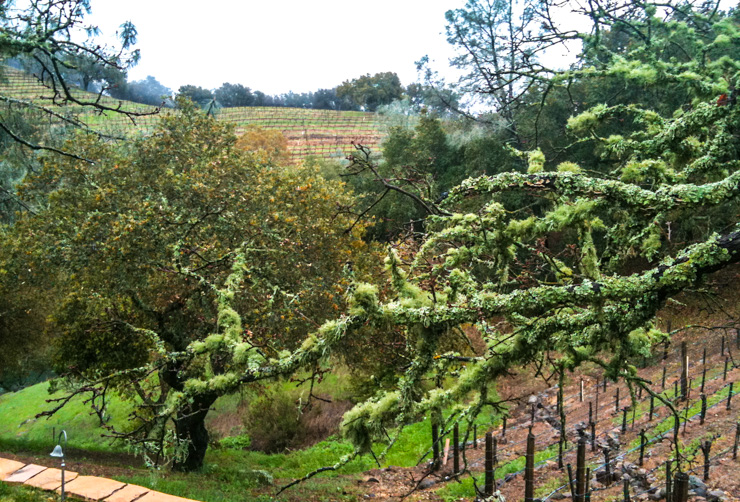 The owner of this property made his millions as a restaurateur and decided to spend some of it building a house that reminded me of the winery equivalent of the Hearst Castle atop of a hill that overlooks the whole valley.
Napa Winery for Interactive Experience: Raymond Vineyards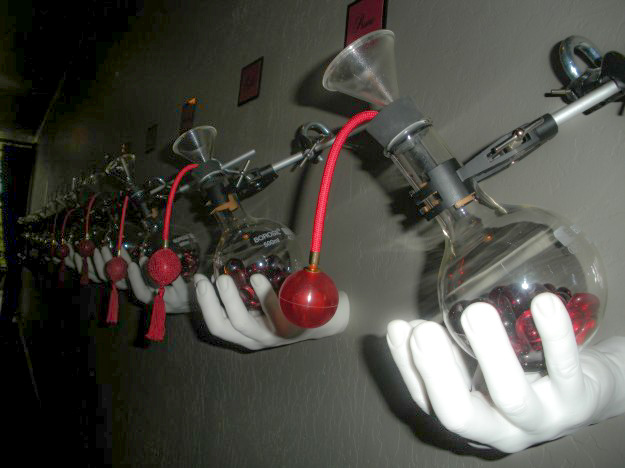 Raymond Vineyards offers a variety of wine experiences, including traditional wine tasting, wine decanting lessons, blending experiences, and a cool corridor of senses which lets you test how different smells affect how a wine tastes. It also puts an educational spin on wine-making with its "Theater of Nature" which shows visitors how Biodynamic farming in Napa Valley works. Plus, it just feels cool and modern inside with red and silver colors, a club-like atmosphere, and mood lighting in some of the tasting rooms — a fun switch from the villa-esque ambiance of most wineries in Napa.
Napa Winery for Foodies: Robert Sinskey Vineyards
Robert Sinskey Vineyards has gorgeous grounds and a welcoming tasting room, but its biggest allure lies in its food and wine pairings experience. Locally sourced ingredients from the vineyard's own onsite garden is used to create multiple courses of culinary delights to pair with Robery Sinskey's delicious wines. The experience also includes a jaunt down to the underground cellars, where you'll learn more about how wine is made and stored.
How to Get to the Wineries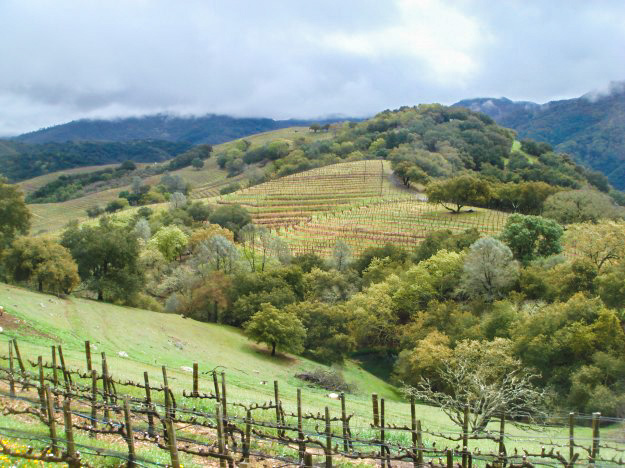 To get to these wineries and others in Napa you have a few options, which takes us onto the second to-do during your time in Napa. The first option for getting around is to rent a car and drive yourself if you or someone in your party is willing to be the sober cab. The second option is to walk. There are some wineries and tasting rooms close enough to each other that you can cab it to the area and back to your hotel and still get in a few wineries with the walking and tasting. Downtown Napa and the main street of Helena are good for walking and wine tasting.
The third option – and my preferred method if you can afford it – is to rent a driver for the day or take a wine tour (choose a small one, four to six people max) that will escort you around. Often these services have an in with the wineries, meaning your tasting fee may be waived, which helps offset some of the cost. The tour I went on was through the wonderful hotel I stayed at in Napa, The Wine Country Inn, and cost $100 per person, but we got more personal attention at the wineries and our tasting fees were waived at three out of the four wineries we went to, saving us at least $60. Pretty good deal if you ask me. Your hotel may have a car service available so check with them first. If they don't, they'll be able to recommend a company.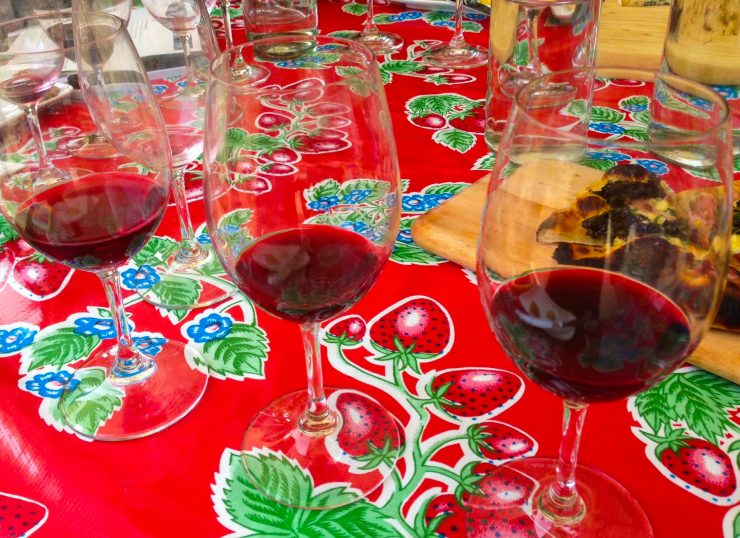 Another reason to only go to three to four wineries besides having enough time to adequately experience the winery and taste the wine? Not getting too drunk. Unless you're such a high-class wine taster that you're a spitter (and I have never met anyone who actually does that – not that I walk in that high class of circles, but still…), you will be drinking A LOT of wine. And you don't want to forget your one day in Napa.
Restaurants in Napa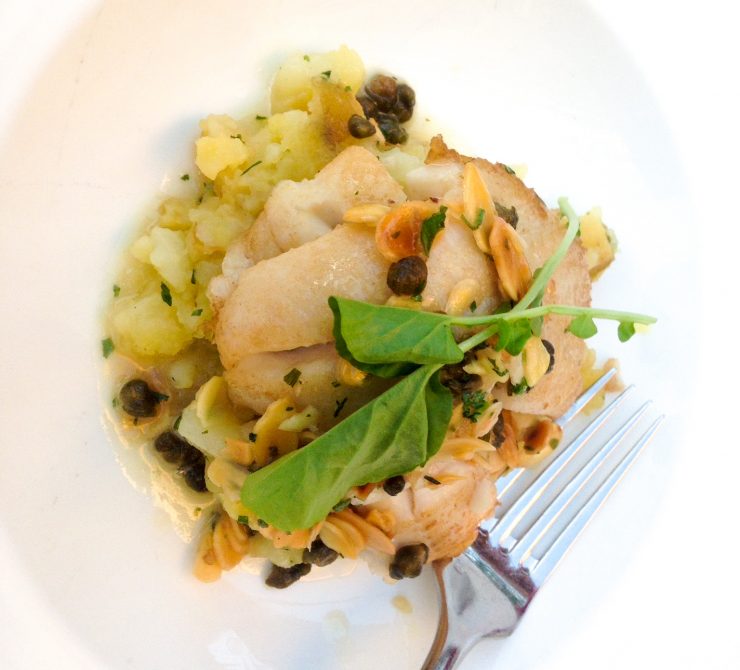 You also want to be able to make sure you are sober enough to go out to dinner because Napa Valley has some pretty amazing restaurants. It is, after all, home to the consistently highest rated restaurant in the world – French Laundry. Good luck getting a reservation.
Most of us are never going to eat at French Laundry, so good thing Napa has a whole variety of other top-rated restaurants, ranging from home-cooking classics in a dining room reminiscent of an elaborate cottage to gourmet masterpieces served in trendy, all-white fanfare. Most of my favorite restaurants in the Napa region are located in St. Helena. For trendy I like Press, for a country-chic atmosphere I prefer Market; both of which are in St. Helena. And for just an awesomely good sandwich I recommend Rutherford Grill in the town of Rutherford – get the French dip sandwich.
Where to Sleep in Napa
My Top Pick: Wine Country Inn
I mentioned Wine Country Inn earlier. I loved my stay there. The rooms were comfortable and cottage chic. The breakfast was one of the best hotel breakfasts I've ever had, if not the absolute best. And its location in St. Helena was close to some of the best tasting rooms and restaurants in Napa Valley (my husband and I walked to Duckhorn Vineyards from the Inn, which is another good place to taste at for excellent high-end wines). I highly recommend.
Here are a couple other accommodation option in Napa Valley depending on your needs.
Luxury Splurge: Calistoga Ranch
This luxury resort is often touted as one of the best in the country and there's a good reason people — including celebrities — love it. Calistoga Ranch is located out in the wilderness of Napa Valley and is surrounded by beautifully rugged California nature. The service and amenities are five-star, with a luxurious spa, onsite restaurants, and am impressive pool area.
Budget in the City: Best Western Plus Elm House
Downtown Napa has a lot to offer and is a good option for where to stay if short on time. The Best Western Plus Elm House Inn is budget-friendly, but still has wine country charm. It's located in a building more reminiscent of a bed and breakfast, with surrounding gardens and a patio.
Bonus Napa Article: Visiting Napa while pregnant? You won't be able to do any wine tasting, but my 5 Tips for Visiting Napa while Pregnant article will help you to still have a great time.
What to Pack for Your Day in Napa Valley
Number One Thing to Remember: Water bottle!
Dress Outfit: Pack a nice outfit if you decide to eat at one of Napa's fancier restaurants.
Flat Shoes: Ladies, this is not the time to break out those new heels. You'll be on your feet while tasting at some wineries and if you get tipsy…well, heels aren't so good for that.
Spending more time in California? You also may enjoy these articles:
Top 10 Small Cities in California to Visit
5 Romantic Getaways in California
Enjoyed this post? Pin for later!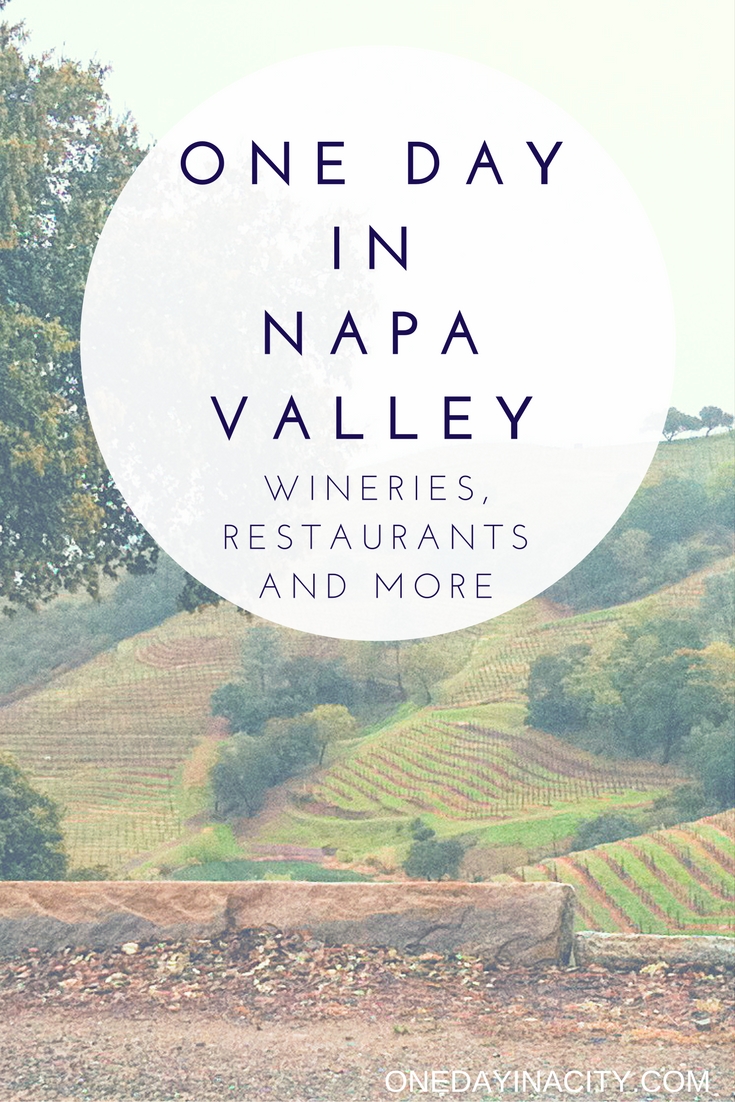 This post was originally published on August 28, 2012. Updated on January 21, 2017.