A Local's Guide for How to Spend 24 Hours in Zurich, Switzerland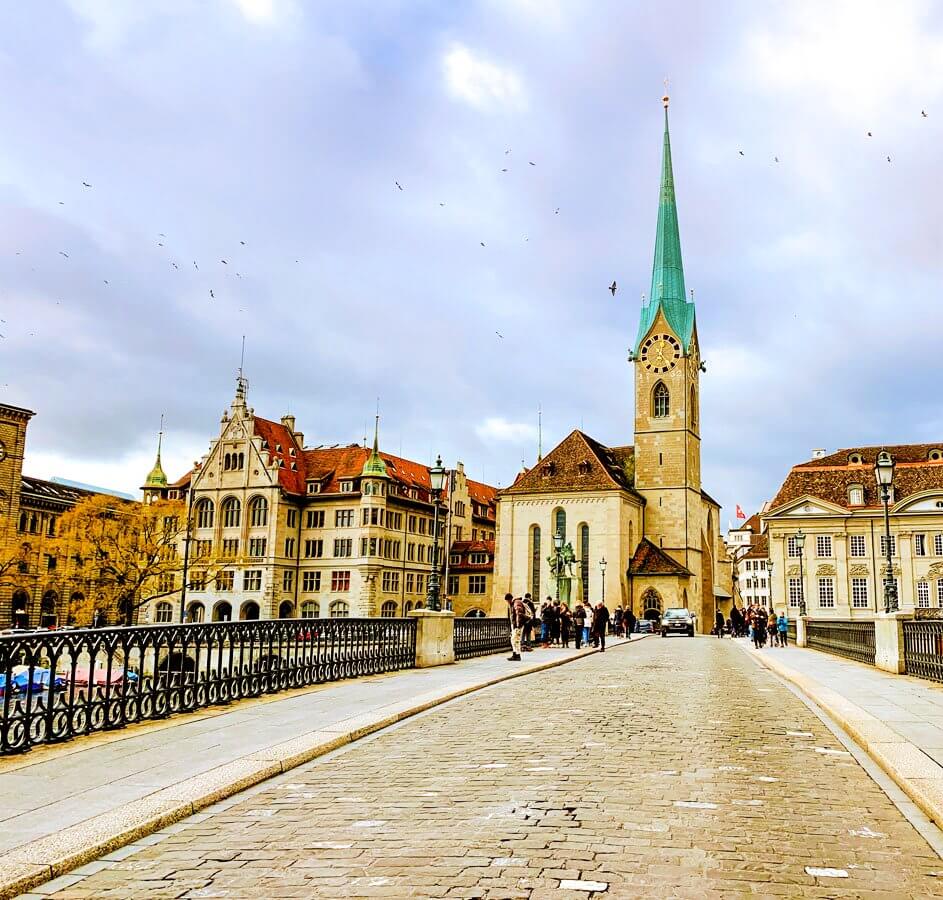 Heading to Zurich for a day? It might be a small city but there's so much to see and do that you absolutely need a detailed overview of all the best spots. Luckily, you're in the right place!
From the best views to the most iconic city streets, we can help you explore Zurich in a way you will enjoy even if short on time. We've also included the most interesting museums and all the best historic sights, so you won't miss anything important.
From the spectacular panoramic views seen from Uetliberg to the luxury shops of Bahnhofstrasse, we bring you the best things to do in Zurich even if you only have 24 hours or less.
Best Time To Visit Zurich
If you want to walk around the city freely and maybe even swim in the lake, the perfect time to visit Zurich is July or August.
Zurich is in northern Switzerland, which in the winter months means low temperatures, icy cold winds, and lots of snow and rain.
However, the city is a proper winter wonderland with snowy roofs and sparkling lights in December, so it can be an enchanting time of the year to go. Just remember that unless you're used to the cold, you probably won't be wanting to walk around outside much, so you may ultimately end up seeing less of Zurich's sites and attractions than if you'd gone in a warmer season.
Getting Around Zurich
Zurich is a pretty small city by most standards, so the best way to get around it is to walk. This will allow you to explore the city more, and best of all it's one of the few things you can do in Zurich for free.
But in case you are tired, or in a rush, your best bet are the trams. Zurich's trams are regular and efficient. You can pick up either a 2-hour or a day ticket, depending on how often you plan to use the trams.
You also have the option of renting a bike to get around Zurich, which is great if you want more flexibility. But it's only really on option if you're visiting during the warmer months. Renting a bike in the winter is the last thing you probably want to do, unless you have a portable heater in your coat!
If you happen to have more than one day in the end, the train is also the best option for exploring the many other attractions near Zurich, too.
One Day in Zurich Itinerary
Now for that Zurich itinerary! Read on for the best things to see and do if you're short on time in Zurich.
See the View From the Technical University Of Zurich
A great way to kick off exploration of any new city is with a stunning panoramic view. The Technical University of Zurich (ETH) is our recommended spot for that.
ETH is just a few minutes away from the heart of the city, and it offers a spectacular scenic view of Zurich rooftops. And, on top of that, you get to ride a unique and steep cogwheel train to the top right from downtown.
The university is also home to several museums, which are a great intro to Zurich. You can check out the highlights in under an hour and then set out on a proper exploration of this city.
Or, if you are actually into museums and make them a priority when traveling, then we'd highly recommend the Archaeological and Paleontological Museums of the University of Zurich. Both are exceptionally interesting and educational with fossils and dinosaurs. Plus, they're both free, unlike most other things in Zurich!
One more fun fact: It's also where Einstein once taught, after he used to live in Bern — where he invented relativity!
You may also enjoy reading:
One Day in Vienna
One Day in Munich
Ultimate Guide to Visiting Neuschwanstein Castle
Niederdorfstrasse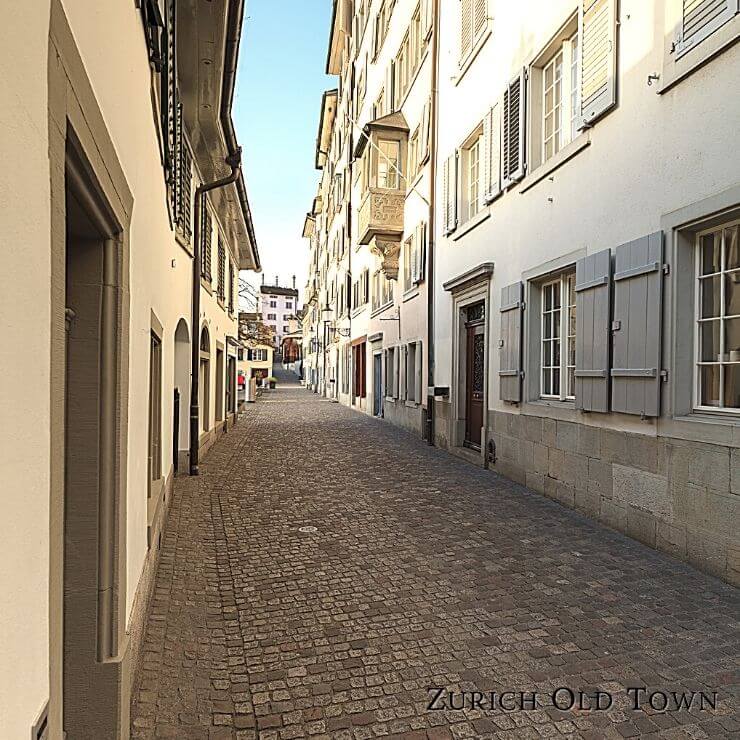 Niederdorfstrasse is a pedestrian zone in Zurich Old Town that takes you to some of the best historic sights in the city.
A walk along this alley is a great way to get to know Zurich, especially if you do some shopping and chocolate tasting along the way!
The charming narrow street is great for everything but your wallet, considering just how many different restaurants, cafes, and stores you will pass and no doubt be tempted to go in.
The Niederdorfstrasse eventually takes you all the way to Lake Zurich – another spot that's an absolute must if you only have one day in Zurich. 
Lake Zurich
Switzerland doesn't have direct sea access, but it has many gorgeous lakes that more than make up for that fact. One of those is Lake Zurich, which lies beautifully nestled between the country's tall peaks.
A walk along the bank will reward you with some spectacular views, but there's more to the lake than just picturesque scenery.
You can go on a cruise, rent a pedalboat or a kayak, or just go for a swim. A cruise is probably the best option, simply because it usually includes a fondue and a chocolate fountain to satisfy all your senses!
Zurich Chocolate Tour
Chocolate is one of Switzerland's major exports and an important part of the country's tradition. That's why a good chocolate tour of Zurich is a must!
Head to Lindt, Läderach, Teuscher, Max, Sprüngli, Vanini, or any one of the dozens of different chocolate shops in the city. All of them offer mouth-watering delicacies that will have you craving more no matter how many truffles you "accidentally" eat.
If you're in the mood for something a bit different, you could always attend a chocolate making class. Some of the larger chocolatiers in Zurich offer these classes, and they let you keep all the chocolates you make. It's not a bad alternative to actually buying the chocolate, considering just how pricey that can end up being. You'll also usually get to taste test some of chocolatier's delicacies, so it's a win-win for your tastebuds.
Old Botanical Garden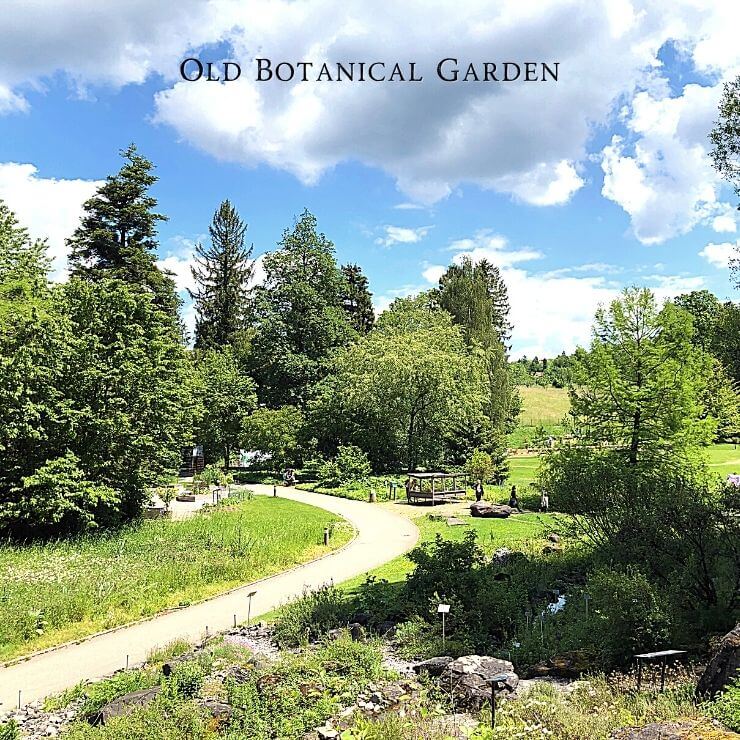 The Old Botanical Garden is a breath of fresh air in the midst of Zurich's center. It's right next to the Ethnographic Museum, so you can kill two birds with one stone by taking a trip to this part of the city.
The garden dates back to the 19th century, and it boasts an octagonal palm house. It features many different types of flora and at times it makes you feel like you've somehow stumbled into a jungle — and all the while you're in the heart of Switzerland's largest city.
Apart from the beautiful flowers and bamboo trees, the botanical garden also features statues, fountains, and benches where you can just relax and soak in the views. It's the perfect spot in Zurich if you want to escape the city crowds and spend some time in a more serene setting.
Grossmunster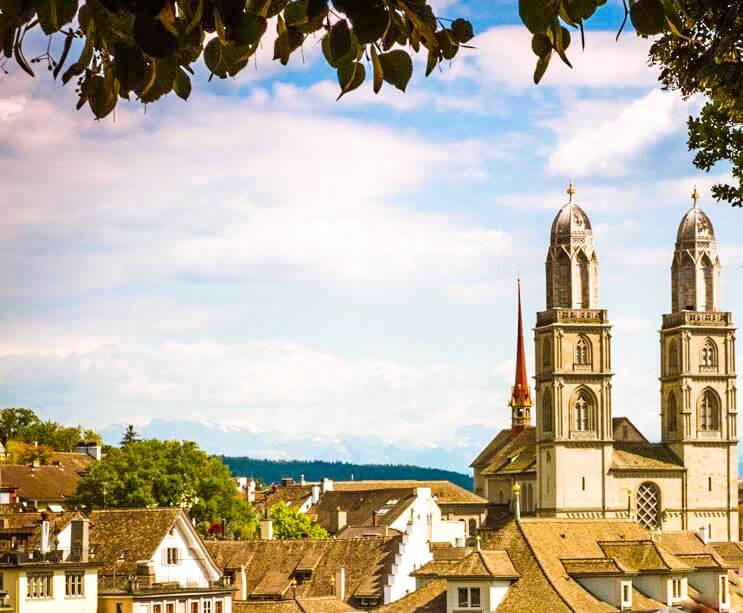 Grossmunster is a 12th century Romanesque cathedral, and it's the Zurich's most iconic landmark.
Grossmunster is best known for its gorgeous stained glass, and it's definitely worth it to take the time to go inside the cathedral.
You can also climb to the top of one of the towers for a scenic view of the Zurich skyline on one side and spectacular lake views on the other. The tower is open only in nice weather though, so you might want to plan your visit accordingly.
Bahnhofstrasse: Zurich's Best Shopping
Bahnhofstrasse is Zurich's own Rodeo Drive; in fact, it's Europe's most expensive street for retail property.
It's a great street for some retail therapy if you enjoy splurging on luxury brands like Bvlgari, Louis Vuitton, Dior, Burberry, and others.
Even if you can't really afford the most exclusive brands you can find along Bahnhofstrasse, it's worth it to walk down the street just to get some sense of this part of the city. It will eventually take you all the way to Lake Zurich, which is always a pleasing end destination.
Lindenhof: Evening Fun
Lindenhof is a hilltop gathering spot a stone's throw away from the luxurious Bahnhofstrasse. It's a city park in the remains of a Roman fort and it offers beautiful city views. It's best to head there in the evening when the shops light up on the east bank of Limmat.
Lindenhof also features a playground, so it's a great place for families with small children visiting Zurich. The little ones can enjoy themselves while you take in the lovely views and maybe even play some chess.
There are also a couple art galleries nearby, if you're in the mood for seeing some interesting paintings.
Bonus Ideas For How to Spend Your Day in Zurich
Uetliberg
Uetliberg is a smaller mountain peak some 15 minutes outside Zurich, and it's the perfect spot if you want to escape the city crowds and spend some time in nature. You can take a train or a cable car to get to the top of the mountain and you'll be there in less than 20 minutes.
Uetliberg offers stunning panoramic views of the city and the lake, especially if you make it to the top of the observation tower.
There are also a bunch of hiking trails nearby you can explore if that's more your speed.
Also, if you're in the mood for a delicious lunch with a beautiful view, there are a few different restaurants atop Uetliberg that you can visit. Just bear in mind that they're quite pricey — the check may make you feel like you're right back in Bahnhofstrasse!
FIFA World Football Museum
If you're at all interested in football (aka soccer for Americans) a trip to the FIFA World Football Museum is a must. It's FIFA's official museum with more than a thousand exhibits relating to football, including an actual World Cup trophy.
The museum also details the evolution of football, featuring balls and cleats from more than a century ago, all the way to the gear used in modern day matches. You can also see mascots from various different World Cup events, as well as jerseys from virtually every national team that's ever competed for the title of world champions.
There's a sports bar on site, too. It features massive TVs so you can always catch up on the latest games while sipping some ice cold beer.
Enjoy Your Day in Zurich!
Found this article helpful? Pin to read again later!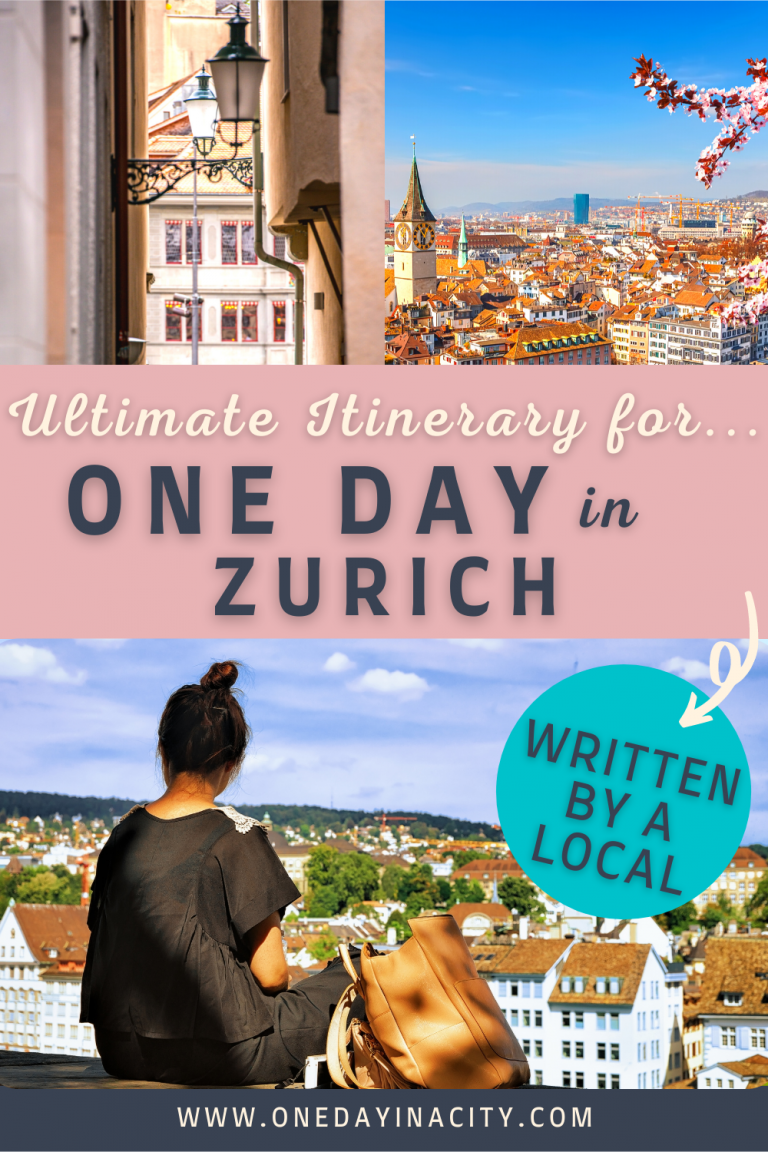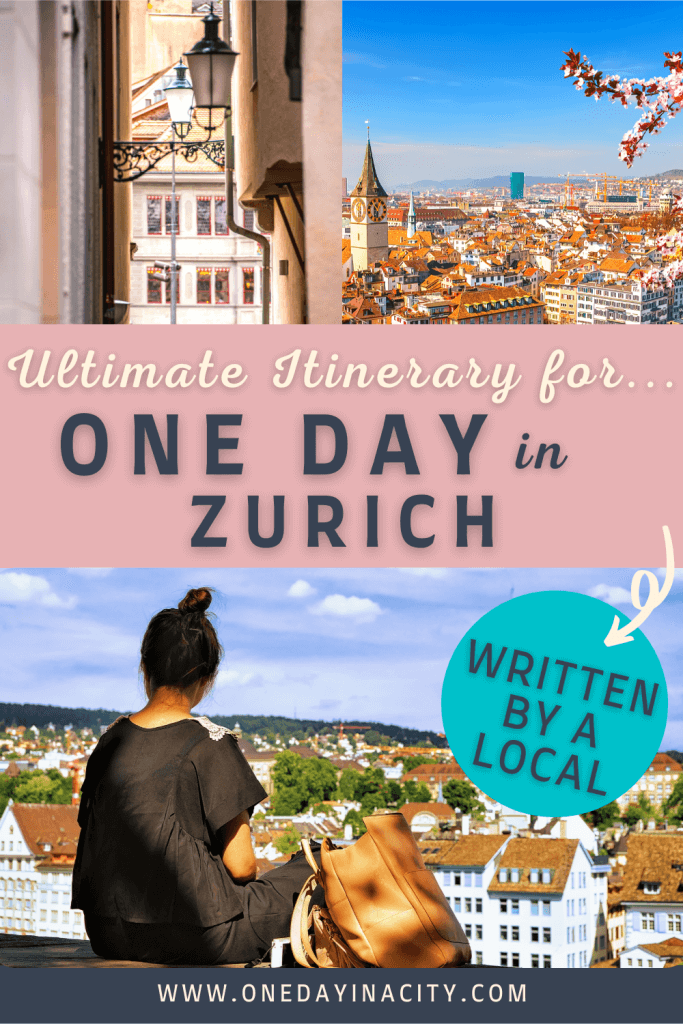 About the Author: Anna was born to travel the world having studied languages all her life. Although she has traveled the world, she now calls Switzerland home and spends her time writing about her experiences on Expert World Travel. You can follow her on Facebook, Twitter, and Pinterest.