Cruise the Coast of Spain and Portugal for an Epic Vacation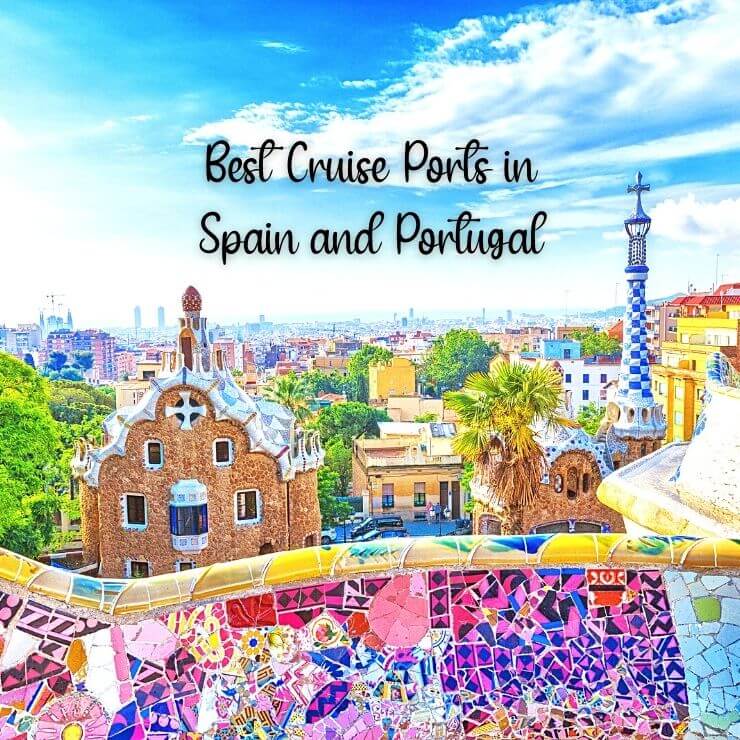 A cruise makes it easy and stress-free to see multiple parts of the beautiful, neighboring countries of Spain and Portugal – all while only having to unpack once!
By visiting Spain and Portugal on a cruise, you won't hav to worry about multiple hotel check-ins, train rides, or car rentals. Simply check into your stateroom or suite on the ship and then relax in luxurious comfort with fun and sophisticated activities on board to enjoy as your ship takes you to each new port of call in Spain and Portugal.
Here are the 5 top places to visit on a cruise to Spain and Portugal.
Costa Del Sol and Andalucia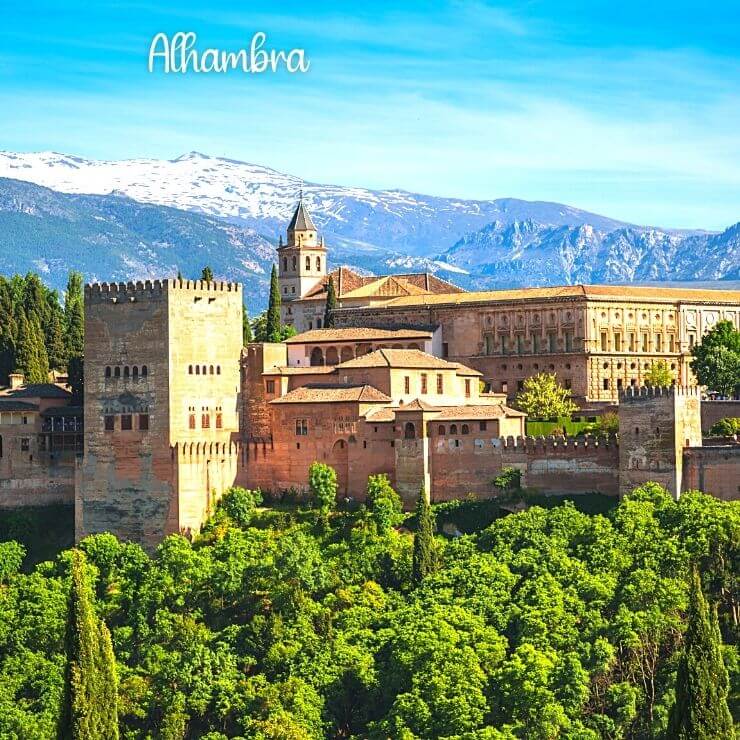 Costa Del Sol is the name of the southern coastline of Spain, which stretches from Malaga west toward the Strait of Gibraltar. It is part of the Andalucia region of Spain and has sun-dappled sandy beaches with a boardwalk lined by seafood eateries and beach bars.
While visiting the southern coastline of Spain, you're also a day trip away from some of Andalucia's most popular attractions. An especially popular thing to do is to take a shore excursion to the medieval-era impressiveness of Alhambra Palace in Granada, where you'll walk around an intricately designed palace that reflects Moorish architecture and has stunning stucco, plaster, and marble works throughout the property.
Gaudi's Barcelona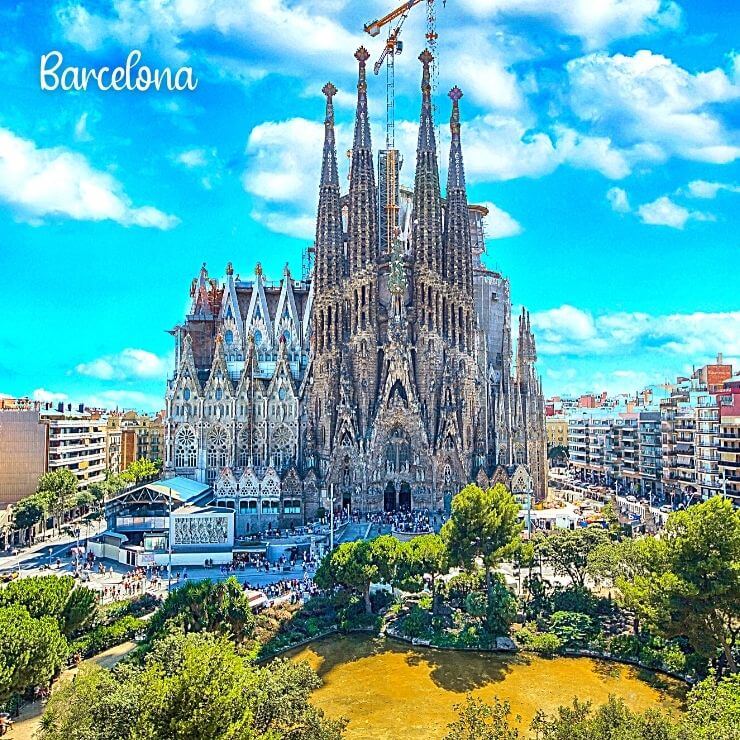 Barcelona has a wide range of sites to see, but some of the most iconic are the ones created by Antoni Gaudi, a Spanish architect who was born in Barcelona and spent his life there. Gaudi is known for his unique architecture that is inspired by the curves and colors of the earth.
A Gaudi walking tour during your day in port is an excellent way to see a number of his works while in Barcelona. Some of Gaudi's most popular include Casa Batllo, a colorful mansion; Casa Mila, an apartment building with windows and floors that seem to curve mysteriously; Parc Guell, his one major foray into landscape design; and his masterpiece, the Sagrada Familia.
Gaudi died in 1926 before Sagrada Familia was finished, and it is still in the process of being completed with an estimated finish date of 2026, in time for the centennial of Gaudi's death.
Find Out More Things to Do in Barcelona (Plus More Gaudi Info!) in my One Day in Barcelona Itinerary! Click Here to Read.
Lisbon
Lisbon is the stunningly scenic capital city of Lisbon. Its red roofs and sweeping ocean views enthrall visitors, especially when taking it in from the old Sao Jorge Castle atop a vast hill in the middle of the city.
Down from the castle and within the streets, visitors will discover welcoming restaurants with fish being grilled outside many of Lisbon's restaurants and local wine being poured in al fresco setting.
The neighborhood of Alhambra with its whitewashed buildings and colorful streamers hanging above the alleys makes for a marvelous place to lose yourself as you explore the narrow streets and duck into shops selling local arts and crafts. Alhambra is also the place to head if you have an evening in port and want to experience Lisbon's melancholic Fado music.
Have the Perfect Day in Lisbon with My Detailed One Day in Lisbon Itinerary! Click Here to Read.
Wine Regions of Portugal
The wine regions of Portugal are becoming increasingly renowned with wine lovers flocking to the country's wine regions to experience first-hand the art of winemaking that results in exquisite port wine (its most famous wine export).
You'll find port wine throughout the Douro Valley, and it is also prevalently poured in the city of Porto. Another sweet wine you can find in Portugal is Madeira wine, which you'll find created and poured on the island of Madeira, located off the southeast corner of Portugal within the Atlantic Ocean and across from Morocco.
Also popular for wine drinking in Portugal are the dry red table wines made in the Douro Valley and white wine made from the region's Malvasia grape, which produces floral notes with hints of spice.
Islands of Spain
If you love the island life, then you won't want to miss cruising to the beautiful islands of Spain. Here are some Spanish islands that stand out:
Palma de Mallorca
A cruise to Palma de Mallorca pulls into port on the southern edge of the island of Mallorca. Located off the northeast coast of Spain, just about due south of Barcelona, Mallorca is the capital of the Balearic Islands, an autonomous archipelago of Spain. A port of call in Mallorca offers cruisers the chance to immerse themselves in the Mediterranean island culture, while still getting to tour historic cities and feast on gourmet cuisine.
Canary Islands
The Canary Islands are another autonomous archipelago that is part of Spain. Cruises to the Canary Islands may stop at one or numerous islands part of the chain.
Visit the volcanic terrain of Lanzarote and discover the island's art culture, visit the capital city of Tenerife and explore its pretty architecture before taking off on an excursion to one of the island's many volcanoes, or discover the Canarian culture and lifestyle with a visit to the archipelago's most populated island of Gran Canaria.
Ibiza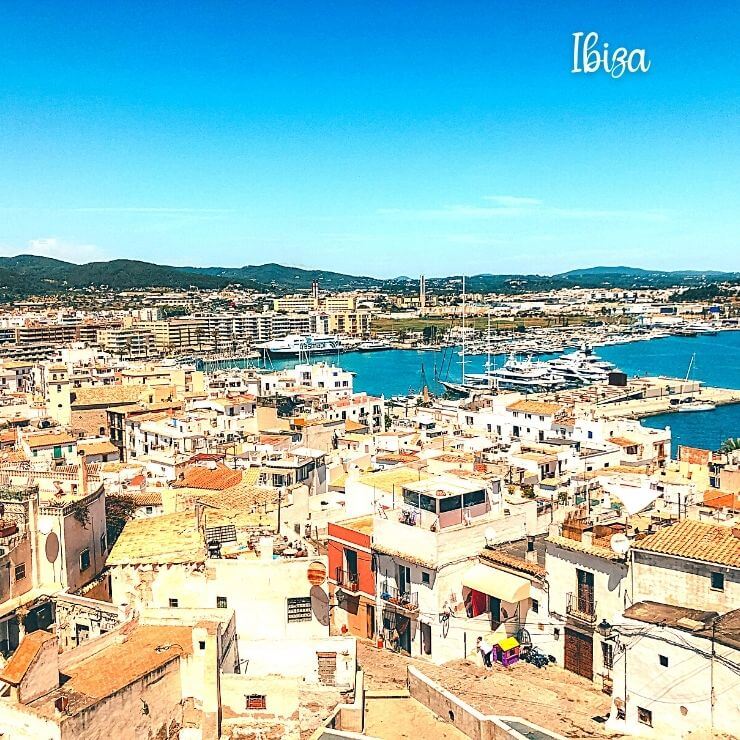 Ibiza is a bit harder to find on cruise itineraries, but is worth trying to plan a Spain and Portugal cruise with this port of call since you'll be taken to one of the most popular islands in Europe, known for its vibrant bars and clubs along with gorgeous and relaxing beaches. Ibiza isn't just partying and beach lounging.
For history lovers, Ibiza's Old Town is also a UNESCO World Heritage Site due to its well-preserved fortress and an acropolis filled with ancient alleyways and cathedrals.
Cruise Spain and Portugal on Your Next Vacation!
Now that you're even more excited about all the things you can see and do in Spain and Portugal, start checking out cruise itineraries. First though, read my article about how to pick the right cruise line and ship so you don't hate your cruise!