Anchorage Cruise Port Spotlight: Tips for Visiting During an Alaska Cruise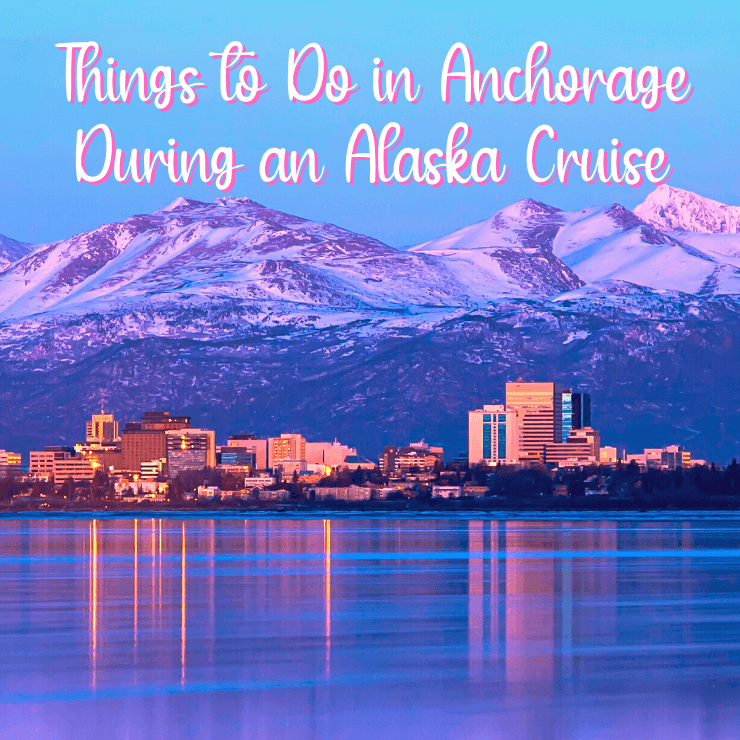 Anchorage is a special cruise port because it really gives you a taste of how locals live in Alaska. It's the biggest city in Alaska with the largest population, and has much more of a cosmopolitan flair than other cities in Alaska.
Along with experiencing Alaska's city life (which is still wildly different from most urban life in America), you'll also still be steps away from some of the best outdoor adventures in Alaska. This is because Anchorage is situated between towering mountains, glistening glaciers, and a picturesque inlet that is ideal for water sports.
Here are some things to do in Anchorage, Alaska that offer both outdoor elements and city delights.
Glaciers Galore
If a glacier expedition is at the top of your Alaska cruise bucket list, Anchorage is a great place to achieve it. There are over 60 glaciers located within an hour's drive of Anchorage.
Popular glaciers to see or hike on while in port in Anchorage include Mendenhall Glacier, Matanuska Glacier, and the icy peaks in Glacier Bay National Park.
History Museums and Native Alaskan Heritage
If you're interested in finding out more about the culture of Native Alaskans, head to Anchorage's Alaska Native Heritage Center while in port.
At this special center, you'll learn about Alaska's indigenous people and their history in Alaska as well as how they keep their culture alive today through the arts. In addition, you can see a setup of a historic village while walking around the outside area of the Alaska Native Heritage Center.
The Anchorage Museum is also a good stop for history buffs as it is the largest museum in Alaska and teaches visitors about the art and history of Alaska.
Sip Some Craft Beer While in the Anchorage Cruise Port
Anchorage is home to several local craft breweries and you can go on a brewery tour while in port during the day, or choose to do a tasting after a different shore excursion if your cruise itinerary has a late departure time – and experience Anchorage's vibrant nightlife.
Anchorage Cruise Port Water Adventures
Anchorage cruise port is situated on the shore of Cook Inlet, which helps to provide a calmer area of water that's more ideal for kayaking and canoeing.
Fishing is also a popular pastime in Anchorage. Salmon is prevalent in the waters around Anchorage and you can go on a fishing shore excursion that takes you out on a fishing boat to try your hand – and reel – at catching a salmon.
If you do make a spectacular catch of the day you can have it expertly frozen, packaged, and shipped to your home to enjoy upon your return after your Alaska cruise has ended.
If you want to alleviate any risk of getting wet, you can also go on a bike tour along the pretty coastal path in Anchorage.
Wildlife Viewing Around Anchorage
West coast residents love their canine companions and you can hang out with some of Alaska's four-legged residents on a dog sledding shore excursion through Alaska's wilderness.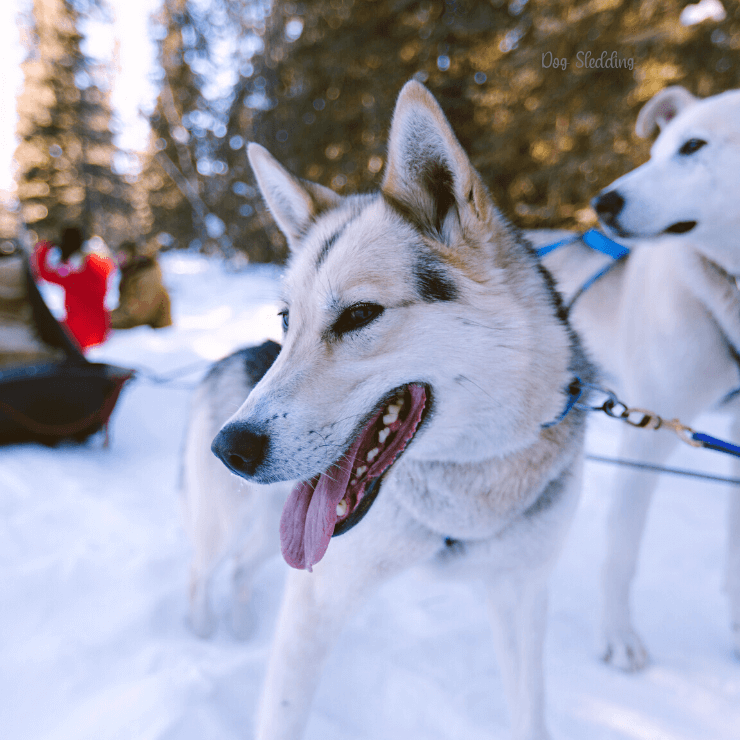 Other animal encounters you can do shore excursions to see during an Anchorage cruise port of call include bear and whale viewing experiences and excursions.
Alaska Cruises from the Pacific Northwest
Anchorage is easier to get to than you may think. Celebrity Cruises, Princess Cruises, Holland America, and other cruise lines have Alaska cruise itineraries that depart from embarkation ports in the Pacific Northwest and make a port of call stop in Anchorage during the cruise.
The two embarkation ports in the Pacific Northwest are Seattle, Washington, and Vancouver, British Columbia. For west coast residents who live in Washington or Oregon (like me!), you can even conveniently drive to your cruise!  For everyone else, it's a quick flight.
What to Pack for Your Day in Anchorage
Another thing to remember when planning a cruise stop in Anchorage is to pack a wide variety of clothes. Even if you're going to be sailing to Anchorage at the height of summer, the Alaska temperatures can change drastically from morning to noon to night.
The afternoon might feel like a hot summer day, while the evening hours feel like a cool autumn night. Packing layers to wear is ideal and you'll also want to have appropriate shoes for the shore excursions you want to do, many of which are adventurous and get you right smack dab in the middle of the Alaskan wilderness.
Read More: Complete Guide on What to Pack for an Alaska Cruise — By a Cruise Expert
Best Stateroom on an Alaska Cruise to Anchorage
One more thing to consider on your Alaska cruise to Anchorage is what kind of ocean views you want to be able to see from the ship. If you live near the coast you may not think a veranda stateroom is necessary since you can see views of the Pacific Ocean every day.
However, there is a good reason veranda staterooms sell out so quickly on Alaska cruises and that is because there is something so calm and peaceful about being able to wake up in the morning and step straight out onto your own private outdoor space where you enjoy breakfast room service on your balcony while taking in the views of that day's port of call – such as gorgeous Anchorage.
Not sure what kind of cruise is the best fit for you? Check out our helpful articles on picking your perfect cruise itinerary:

–Best Cruises for First-Timers
–Why You Hated Your Cruise (Don't Do This!)