The Best Things to Do During a Day Trip to Costa Mesa, California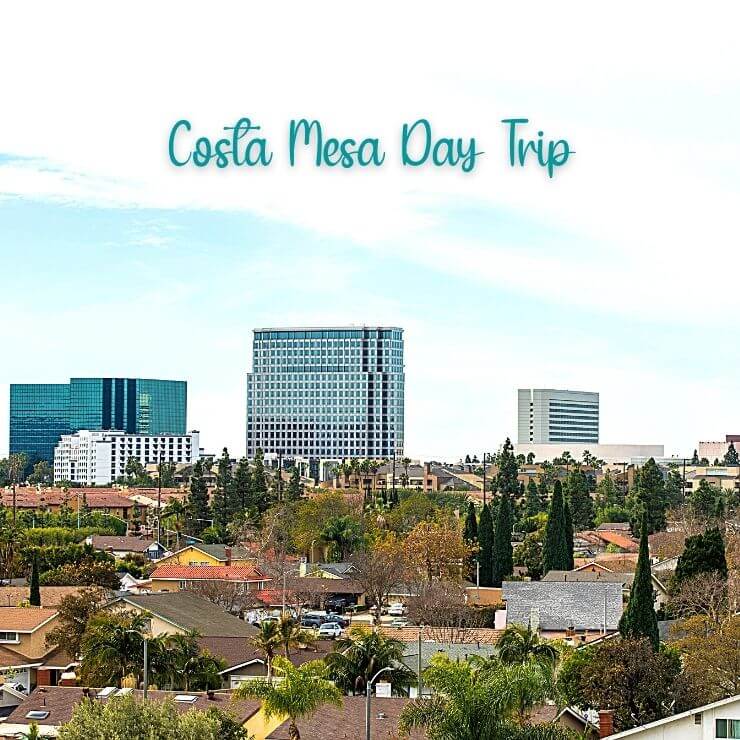 Costa Mesa is a great day trip destination from Anaheim, Los Angeles, or San Diego, especially if you want to get away from California's bigger cities. Plus, Costa Mesa is just 10 minutes away from John Wayne Airport if you need to while away some hours before your flight departs.
Instead of spending hours in traffic and wasting money on tourist traps, you can spend a day window shopping at cool boutiques, spending time in nature, and admiring local art in Costa Mesa.
If you have time to stop by Costa Mesa while in Southern California, we recommend you take advantage of that opportunity and cross off some of these top things to do in Costa Mesa.
Or, even if you're just passing through town and don't have much time, consider adding some of these activities in Costa Mesa to your trip itinerary. It may not be LA or Laguna or San Diego, but you'd be surprised by how much this suburb has to offer!
South Coast Plaza
Costa Mesa is home 250 stores, making it the third largest shopping center in the United States. Here, you'll find designers like Coach, Louis Vuitton, Dolce & Gabbana, and Fendi, along with more mainstream brands you'd find at most malls.
Whether you have money to spend or would just be content window shopping, walking through the South Coast Plaza will please your shopaholic side. Plus don't miss a walk across the artistic looking Pedestrian Bridge that connects the mall to its west wing.
Noguchi Garden
This sculpture garden offers a welcome escape from crowded beaches and malls.
Designed to capture California's natural elements, the 1.6-acre space features plants that are native to the area and sculptures that make use of their surroundings. The most impressive piece in the garden is made from 15 granite rocks, and you'll definitely want to snap a photo before leaving!
The Noguchi Garden is open daily from 8:00am until midnight, and it's free to enter. If you've already visited once during the day, return at sunset or after dark to experience the garden differently.
The CAMP
The CAMP is home to environmentally-friendly shops and eateries.
These independent businesses sell ethically-made wellness products, secondhand goods, and plants to liven up your home.
The restaurants here also keep ethics and the environment in mind, using local, fresh ingredients in their dishes. Instead of visiting a chain for lunch in Costa Mesa, stop by The CAMP to support a local business.
In addition to food and shopping, The CAMP offers a few other activities. Attend a Artime Barro open pottery session or head to Lollipop Nail Studio, a salon that uses non-toxic polishes and handmade scrubs for pedicures you can feel good about.
Mesa Lounge
This is one of our top picks for what to do at CAMP in Costa Mesa so gets it's own section! Mesa Lounge is a small lounge at the CAMP that is a memorable place for dinner or drinks.
While the specialty cocktails are reason alone to stop by, you should also try some of this restaurant's small plates and sharable appetizers.
Making the space even cooler is the rooftop that opens up when weather permits (which is often in SoCal!) so guests can see the night sky – stop by on an evening with clear skies for a special dining experience.
Mesa Lounge is open on Wednesday through Saturday from 3:00 p.m. to 2:00 a.m. Book a reservation online, since this spot is pretty popular. You should also be aware that this venue is 21+, so even though they serve food here, Mesa Lounge is not suitable for children.
The Lab Anti-Mall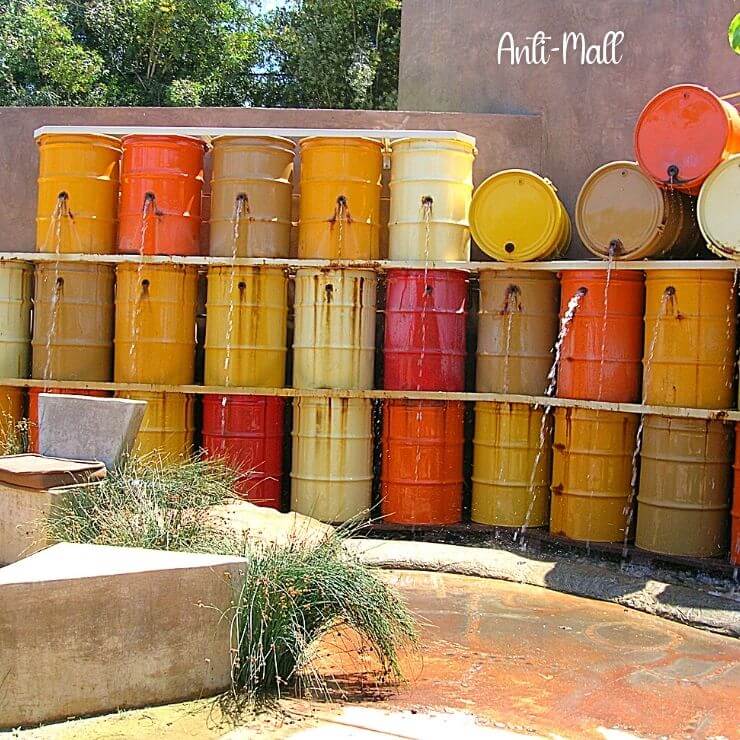 Once a night vision goggle factory, this retail hub/gathering spot strives to make shopping fun and interesting, hence its anti-mall moniker. You'll find local businesses and brand name stores here, along with several spots to eat, drink, and hang out with your travel partners.
Sometimes, the Lab hosts pop-up shops, exhibits, and live music events to make each shopping experience a bit different from the last one.
TeWinkle Park
If you're visiting Costa Mesa with kids, spend an afternoon at this 49-acre park. You'll find barbeque areas, sports fields, public restrooms, and a playground here, making it a great destination for families and/or a picnic lunch.
Natural wonders also abound at TeWinkle Park, with a picturesque lake that has a small waterfall.
Orange County Museum of Art
This art museum is temporarily in Santa Ana, and will be moving to Costa Mesa in late 2022. Its collection holds 4,500 pieces made by California artists, and the exhibits here feature parts of that collection, pop-up shops, and curated displays.
Once the new building is completed, it will be twice the size of the original museum with 25,000 square feet of exhibition space.
The Orange County Museum of Art will be at the Segerstrom Center for the Arts, which also hosts musical acts and theatrical performances. As you plan your trip to Costa Mesa, check out their schedule to see if any events will be happening when you visit.
Newport Beach Municipal Beach
Craving some beach time during your trip to Costa Mesa? Head to Municipal Beach in Newport Beach.
While this beach isn't technically in Costa Mesa, it's just one town over and worth the short drive. You can rent body boards, bikes, and beach equipment from a vendor right on the beach, so you won't need to pack those bulky items in your luggage.
In addition to the beach itself, you'll also find several restaurants and concession stands along the water. Visit in the late afternoon and stay long enough to watch the sunset – the views from the pier are incredible!
You can get to Newport Beach Municipal Beach by taking public transportation from Costa Mesa. If you'll have a car in Southern California, consider visiting Huntington Beach, too – it's known for being a fantastic surfing spot.
Time Nightclub
Orange County is filled with nightclubs, so Time Nightclub in Costa Mesa is just one of many you can check out. But we chose this one because of its upscale vibe, immersive sound and light system, and a state that hosts many well-known DJs and musical acts. With two full bars, booth seating, and a 700-square-foot dance floor, you're sure to have an epic night.
Visit Time Nightclub's website to see which artists will be playing when you're in town, and be sure to buy tickets before you arrive.
Time Nightclub is strictly 21+ and strongly enforces their dress code. Read up on the club's admission policies before you pack for your trip – you don't want to get turned away at the door!
Read More:
Ultimate Guide to San Diego
Epic Girls Getaways in California
10 Best Small City Getaways in California
---
Most people don't travel to Orange County specifically for the things to do in Costa Mesa, but if you're there, you might want to add it to your California itinerary. Whether you're seeking a day outdoors or a night on the town, you'll find it in the small, Southern Californian paradise of Costa Mesa.