The Opulent Rooms of Munich Residenz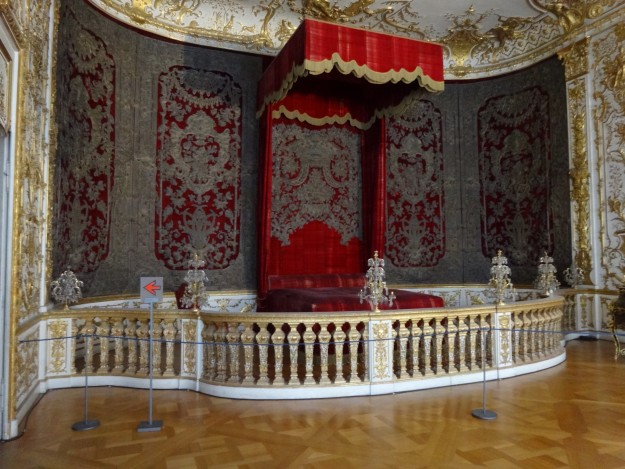 Last week I wrote about Schloss Nymphenburg in Munich, the country summer residence of the Bavarian monarch. The palace was gorgeous and had dozens of elaborately decorated rooms. The craziest part, though, was that this wasn't their main residence. The Bavarian monarchs spent the majority of their days at Munich Residenz, which today can be found in the historical center of the city of Munich.
–> You also may enjoy reading: Ultimate Guide to Marienplatz Square
In addition to being the place of residence for Bavarian Dukes, electors and kings from 1508 to 1918, Munich Residenz also served as the seat of government for the Bavarian rulers. It's another site I recommend seeing when you have one day to spend in Munich.
Munich Residenz is a stark contrast to the Schloss Nymphenburg so it's interesting to visit both while in Munich. The Schloss Nymphenburg is full of light colors and expansive windows looking out over the gardens. Munich Residenz is decorated much darker, with deep crimsons and gilded gold.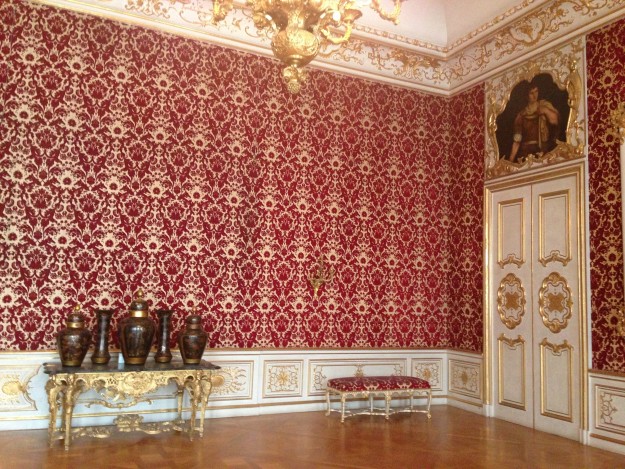 After all the dark moody colors, it was refreshing to come to the aptly named Green Gallery, which is a room covered in silk damask. It's a gorgeous shade of green and was one of my favorite rooms in Munich Residenz.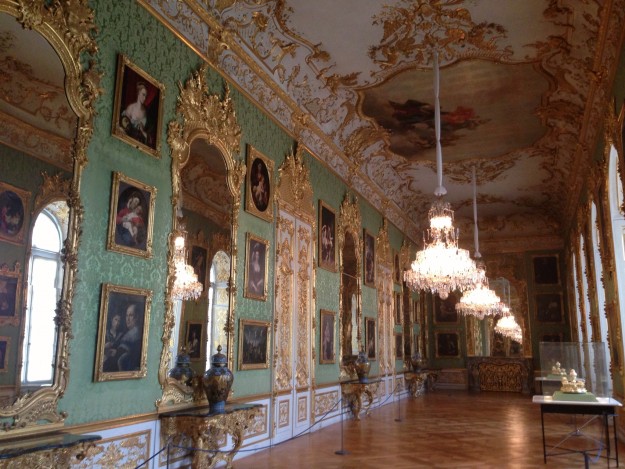 I also loved the over the top opulence of the Grotto Court, which was a room just for the king's use. The wall is made of shells and crystals and features bronze figures.
Another room in Munich Residenz not to rush through is the Ancestral Gallery. In this hall, you can see the portraits of over 100 members of the Wittelbach family, who used to rule Bavaria. There's even a massive family tree painting hung on the wall in the center of the hall.
This is just a sampling of the many rooms you can see in Munich Residenz. There are entire rooms dedicated to antiques and chapels, and the living chambers are also very interesting to walk through. Munich Residenz offers tours of both the residence itself and the adjacent treasury where you can see crowns and other royal and Bavarian government artifacts.