One Day in a City Itinerary: Athens, Greece
Things to Do in Athens in a Day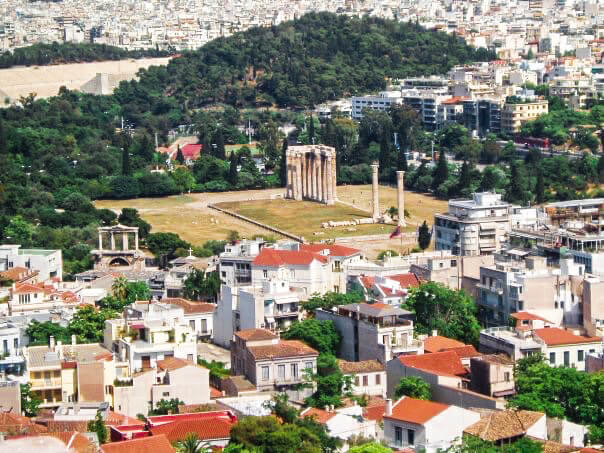 Athens is a chaotic, sprawling city that can seem like a good example of urban planning gone wrong. Athens, despite its mishmash of streets and smoggy air, has spectacular history peeking out from all over the city. During your one day in Athens, you'll come across spots that have the remnants of ancient civilizations residing on the land that look practically untouched — a feeling that the city just built itself around them and kept going on its sprawling way. (Athens could have used a better city planner back in the day.) And then there's the Acropolis, which has a mystique completely together with and separate to the rest of Athens.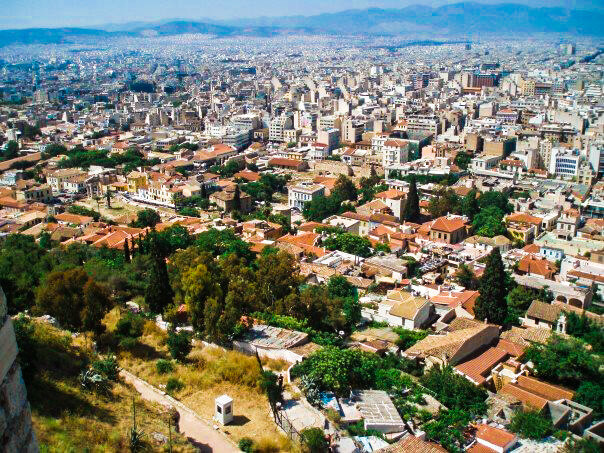 If you have just one day in Athens, focus on getting a feel for the ancient history of the city instead of the city as a whole. This sometimes means digging deep and keeping your mind focused while you navigate the city.
This post contains affiliate links for products I like, which means I get paid a percentage of any purchases or bookings made through those links at no extra cost to you, which helps me cover the costs of running this site so I can bring you more great travel content! 
Here's what to see in Athens to leave it feeling a bit more in touch with ancient civilization.
Touring the Ancient Acropolis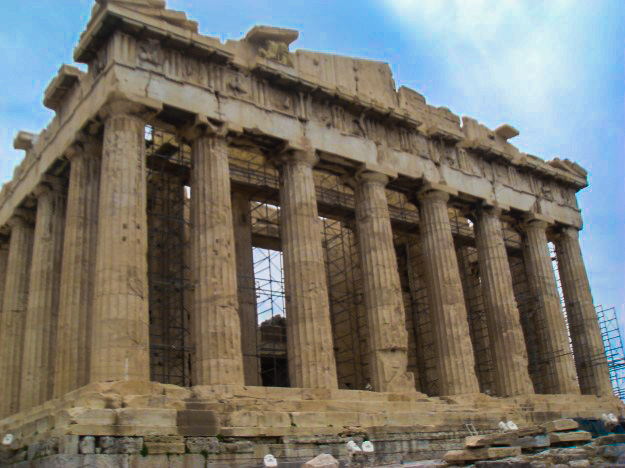 The Acropolis was developed in the 5th century and was the breeding ground for some of the most innovative ideas of the time. Democracy grew from the conversations had on the lands of the Acropolis, which was comprised of architectural wonders that still influence architecture to this day. The most famous of which is the Parthenon (built in 438 BC). Socrates' old stomping grounds is a must-see for every new visitor to Athens. But prepare yourself – even in off seasons, the site can be overrun with an insane amount of tourists.
One Day Tip: To spare yourself from the line leading up the winding pathway to the Acropolis at the main entrance, head farther down the hilly street to the lesser-traveled south slope entrance.
The south entrance is a short hike through some of the Acropolis grounds of the south slope that have ancient statues and an old, crumbling — but still impressive — theater on them. You'll be walking through trees, getting great glimpses of city views, and it's surprisingly tranquil. It's a good path to take as well because you'll be walking through an area of the Acropolis that doesn't have a lot left to it (such as the theater), but what it does have is authenticity.
Once you reach the Parthenon, you'll lose a bit of that authenticity. While the Parthenon is grand looking and impressive to look at, the grounds don't even try to hide the fact that what you're looking at is a reconstructed Acropolis. Instead of telling you what you're looking at, the signs all around the site tell you about the reconstruction. Which is why it's also important to rent the audio guide or bring a detailed guidebook with you while walking around the Acropolis. Unless you're a history major, you probably won't have much of an idea what you're looking at otherwise.
Or you can just head over to the edge and bask in wonderment. When gazing at the views cascading out from the top of the Acropolis, it's interesting to think what it must have looked like to Plato and Socrates when they were looking out from this very spot thousands of years ago.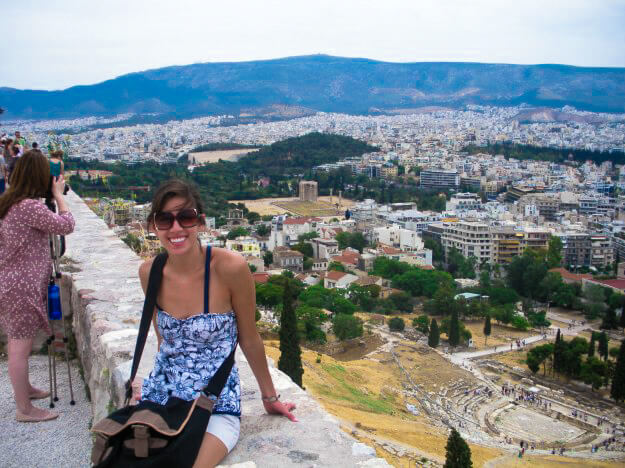 If  you decide views and a reconstructed Parthenon don't quite do it for you, head over to the Acropolis Museum.
What to Pack for Your Day in Athens
Sunglasses — I like polarized ones for traveling
Comfortable shoes — You'll be doing a lot of walking.
A secure purse or daypack that crosses your body and which you can keep in front of you (no backpacks) — Pickpocketing is pretty prevalent in Athens, unfortunately.
This is a must if in Athens in summer.
Lastly, but importantly, THIS is One Thing I Always Pack — Because a memory and camera don't always cut it! (Plus, they're kind of adorable!)
The Museums of Athens
The Acropolis Museum used to be conveniently located on-site at the Acropolis with the entrance included in the ticket fare. In 2008 it was moved to its own museum and now costs 5 Euros to visit, but it's still worth a visit if you want to see some of the historical pieces that were excavated from the Acropolis and aren't satisfied with the replicas at the Acropolis.
An example of ancient art you can see are the Caryatids. The six women columns (known as the Caryatids) you see holding up the Erechteion temple while visiting the Acropolis grounds are actually a copy. The original statues are located in the Acropolis Museum.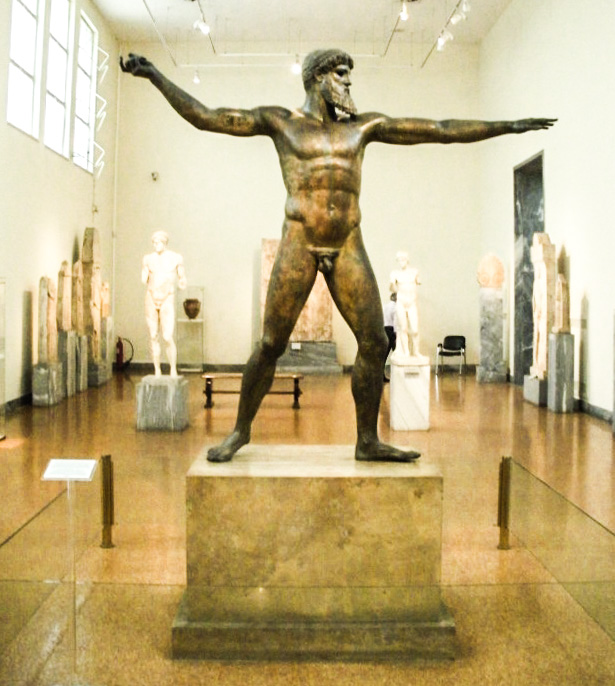 If all this original/duplicate stuff doesn't really matter to you and it was more important to you simply to be on the Acropolis grounds, then with just one day to spend in Athens, I'd recommend skipping the Acropolis Museum and instead spending your time at the National Archaeological Museum, one of the most important museums in the world for showcasing ancient Greek art. You'll also get a taste of a more urban, gritty part of Athens walking to the museum from the nearest metro stop.
Temple of Olympian Zeus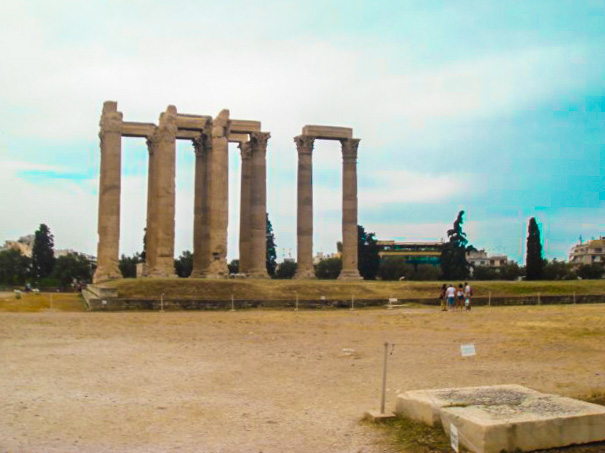 While walking around the Acropolis during your one day in Athens, you'll probably catch a glimpse of the Temple of Olympian Zeus, a one-time massive temple that was completed in 132 AD after being partially built and in limbo for over 600 years after its original conception. The Temple of Olympian Zeus is worth a visit to see the way the columns of the temple have decayed a bit like dominoes over the centuries.
The Temple of Olympian Zeus was originally a building with 104 Corinthian-style columns; today there are only 15 left.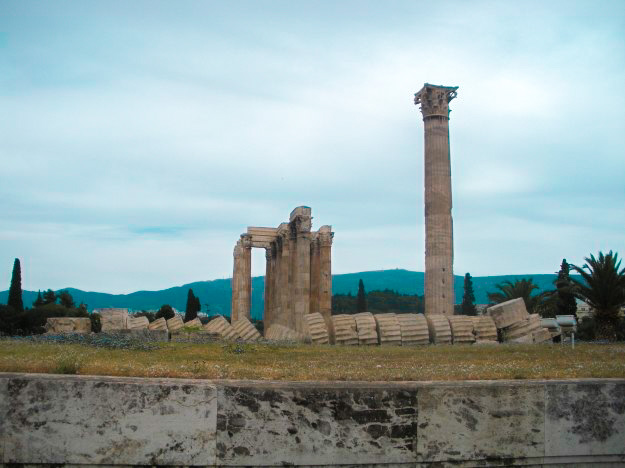 Walking around the grounds of the Temple of Olympian Zeus involves crossing the busy road zooming in a circle around the monument. Grab your bags to you and try to find a local to hurry after when they cross – locals often seem to know when the right time is to cross without becoming road kill.
The Plaka Neighborhood
The Plaka is the old town area of Athens. Located close to the Acropolis, it has kept much of its original character and seems a world away from the urban sprawl that occurred to the rest of the city.
The Plaka consists of many shops and cafes, and is also a good area to find something to eat as many of its restaurants have outdoor seating and some pretty awesome Greek food.
Amidst all this are historic sites and ruins, such as the Tower of Winds, which served as a meteorology station in the first century. You'll also encounter what are basically holes in the ground with fence around it showcasing pillars and the remains of ancient buildings under the ground. If short on time, I wouldn't bother paying to walk through these. You can glance at them through the fence and it's best to save your time for exploring the larger archaeological sites in Athens.
Bordering The Plaka is the Monastiraki flea market, a great place to browse through shops, barter, and pick up some souvenirs.
The Food in Athens

When it comes to what to see and do in Athens, don't stop just at ancient sites; you can't forget about the cuisine. Greek food consists of a lot of vegetable, a lot of meat, and a lot of feta.
In short: Greek food is spectacular.
Athens has a diverse offering of eateries. Try the simple, but famous Greek Salad — tomatoes, cucumber, onion, olives, and feta with no lettuce — at a small cafe or go big with a feta stuffed lamb masterpiece at a traditional Greek restaurant.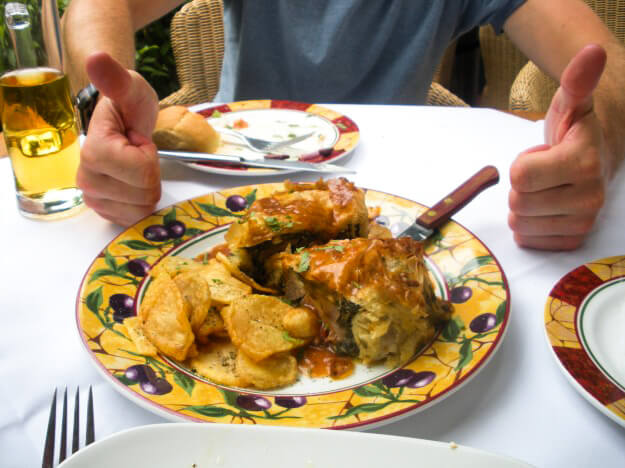 You may only have one day in Athens, you must make time to eat. Even if you're on a cruise and have free food waiting for you back on the ship, eat in the city! Greek food in Greece is an experience unto itself. Be sure to follow it up with an adventurous shot of ouzo, a Greek licorice-tasting liquor.
The Athens Nightlife
Athens comes alive at night and you won't have any trouble finding a bar or club to while away the hours until the early morning, of which Psiri is a popular neighborhood to head out in.
If dancing and doing ouzo shots isn't your idea of a great night out, consider spending your night at the movies at Cine Paris. This is no normal movie theater – it's a rooftop, outdoor theater that has a bar and a view of the Acropolis, resulting in a pretty memorable way to watch one of Hollywood's latest offerings.
Where to Sleep in Athens
Need a place to lie your head while in Athens? I have two recommendations. The first in the city center and the second in nearby Piraeus (ideal if you're catching a ferry to one of the Greek islands the following morning).
Athens Hotel Option: Herodion Hotel
Herodion Hotel is a family-owned hotel centrally located in the Plaka neighborhood right by the Acropolis Museum and the entrance to the Acropolis (which will save you time if you're short on time!). It has a relaxing terrace with incredible views of the Pantheon, plus bright, well-appointed rooms with air conditioning and turn down service. There is also an onsite bar and restaurant.
Piraeus Hotel Option: Hotel Ionion
Hotel Ionion may have basic looking rooms, but a stay there is escalated to memorable by the friendly, attentive staff, good breakfast, and close proximity to the harbor. It is also a great choice if you're looking for a budget option while visiting Athens, but don't want to stay in a hostel.
Or search for Athens hotels using one of my favorite accommodation booking sites for Europe, Booking.com. It has a super user-friendly interface, has the lowest pricing, and you can book now and not pay until you arrive for most rooms.


Psst…Follow me on Instagram for more travel inspiration and tips!
[instagram-feed]
Find Your Inner Zen in Athens
And remember, overall, while in Athens, try not to get overwhelmed by the massive size of the city and just focus on a few main sights and experiences throughout the day.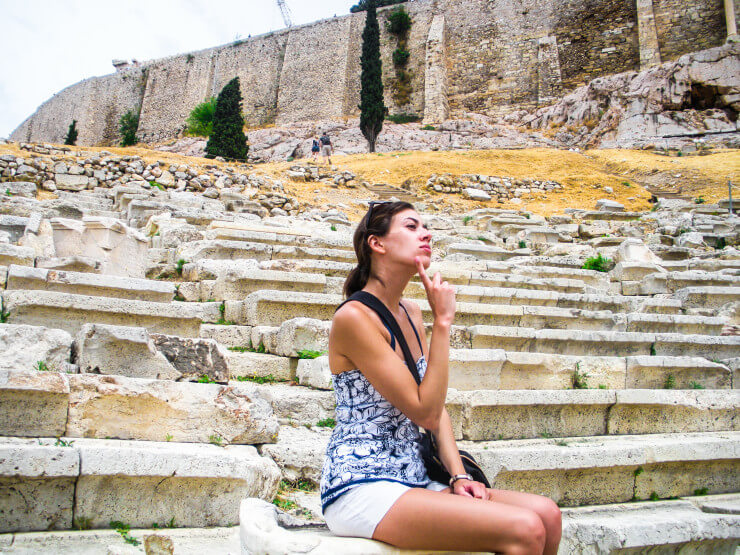 Also heading to the Greek Islands during your trip? You may find these articles helpful:
One Day in Santorini
One Day in Mykonos
Renting 4-Wheelers in Greece
Don't forget these Athens tips — Pin for later!
Note: This article was originally published on October 24, 2012; updated on October 10, 2015.