One Day in a City Itinerary: Limerick, Ireland…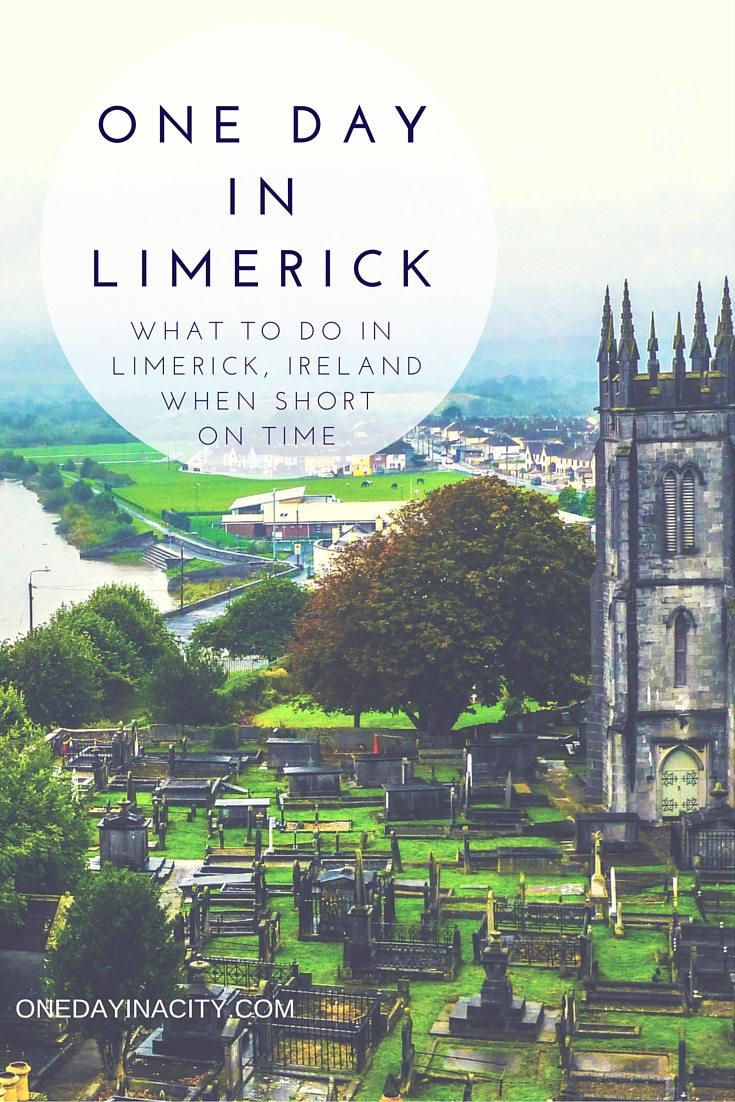 A day of art, history, and poetry in Limerick.
Most visitors to Ireland travel to the country's western coast to experience rugged coastline and small town life, leaving the Irish city experience to Dublin in the east. But while exploring the western coast, don't overlook the city of Limerick. There are historic and artistic surprises lurking within its pretty streets that make it an ideal place to spend a day while in Ireland. Limerick was a city I never would have chosen on my own, but fortunately the Irish tourism board, Fáilte Ireland, knew better so off I went to Limerick one warm fall day, and am so glad I did.
First, a bit of background on Limerick.
Limerick is Ireland's third largest city and is located on the western side of Ireland along the banks of the River Shannon. The city has a vast and varied history seeped in siege, noblemen, and warfare. Limerick got its beginning in the medieval era when Vikings landed there in the 9th century. Over the next couple centuries, the city land switched hands from the Vikings to the Normans and its waterfront location ultimately meant it was a strategically situated place to be at the crux of battles, including infighting among the Norman nobles.
Going through Limerick's top tourist attractions will teach you about these battles and the rest of Limerick's history, including the political intricacies of the Siege of 1642 and the devastation of the Black Death.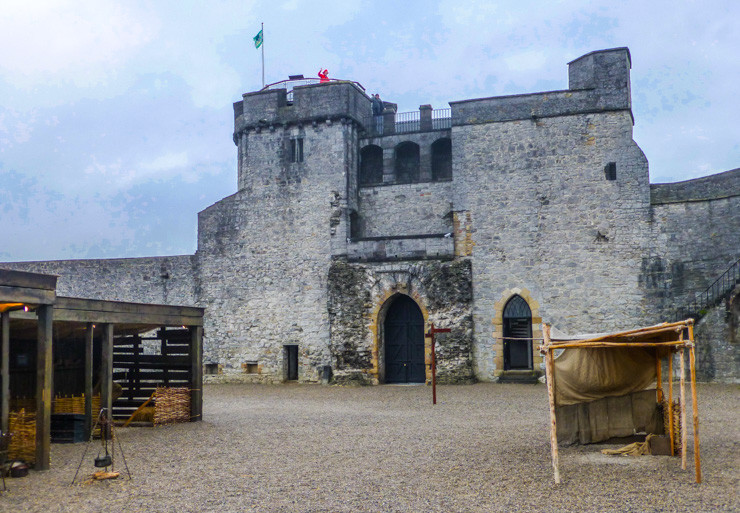 It wasn't all war and death, though. Limerick also saw some prosperous times in its past, particularly during the 1400s when trade opened up for the city, resulting in the streetscape being built up into fine houses and stores.
Today, you can walk these streets and wonder at the centuries of history that played out on them. While walking along you'll also likely notice the population of Limerick seems on the younger side. This is because Limerick is also a university town, home to the University of Limerick. The university brings a stream of arts and music to the city, helping to elevate Limerick's reputation as a cultural center in Ireland.
Where to Start Your Day in Limerick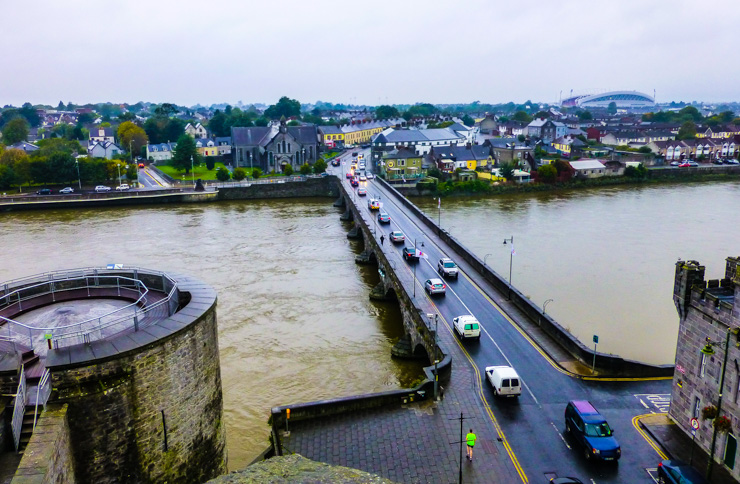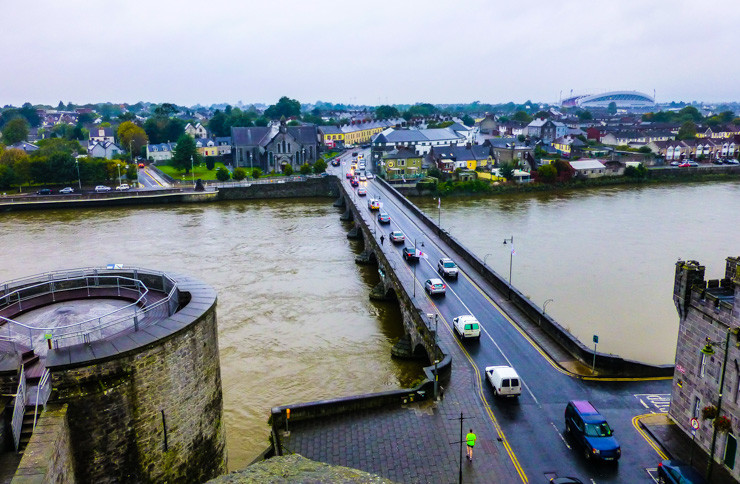 Start your day in Limerick in the city center by Thomond Bridge. Standing on the sidewalk next to the entrance to the arched bridge will give you a sweeping view of the River Shannon and the castle's fortified skyline. It will get you in just the right mood to begin exploring this pretty and cultural city.
King John's Castle: The Crown Jewel of Sightseeing in Limerick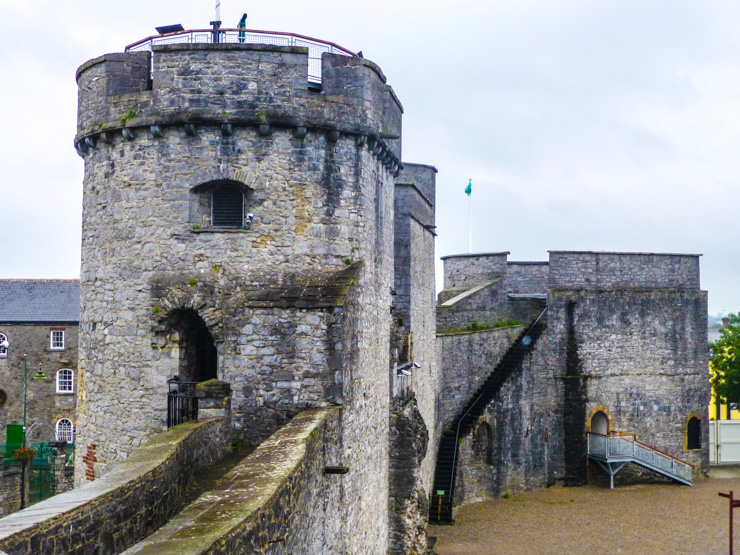 Thomond Bridge is located right next to the impressive King John's Castle, which helped to develop Limerick into a fortified port town in the 13th century. Construction for King John's Castle began in 1210, ordered by King John of England (hence the name).
King John's Castle was a big reason why the city of Limerick continued to grow into a great metropolis, but it also saw a lot of turmoil. You'll learn about the role the castle played during the 9 Year War (during which it was badly damaged) and the Siege of 1642, plus other economic and political issues.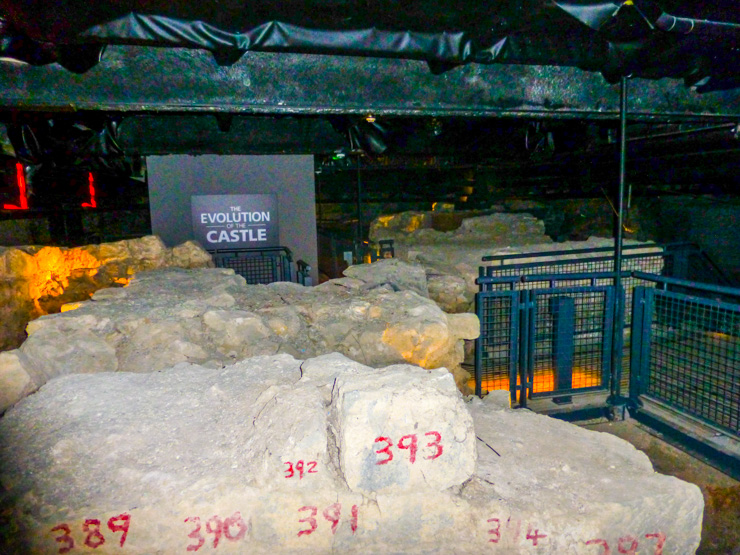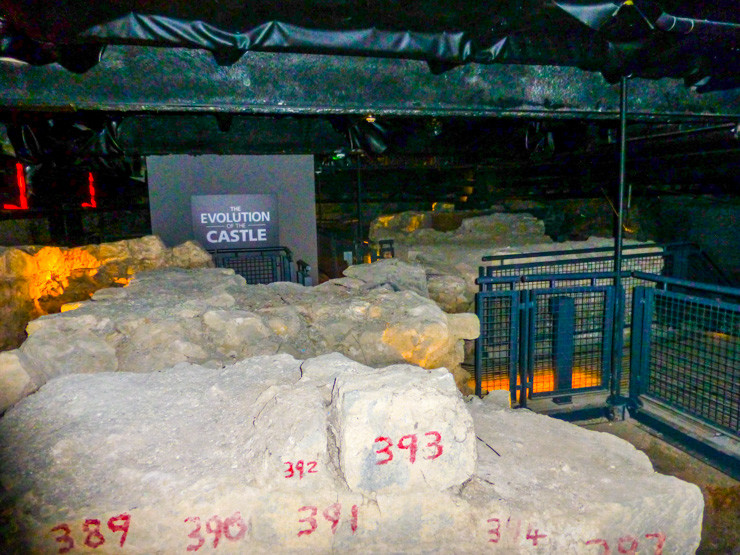 The castle also has interactive learning boards and structures that help to make the experience more entertaining for visitors, including kids. Nearly six million euros was spent to refurbish it in 2012 and it shows. It's an engaging, informational journey through the castle that teaches you a huge portion of Limerick's history.
Once you're done inside, you get to the really fun part: the outdoor courtyard where actors are dressed up in traditional garb and the past is recreated. You'll see a medieval campaign tent, a blacksmith's workspace, and other scenes you may have witnessed at the castle in the 17th century.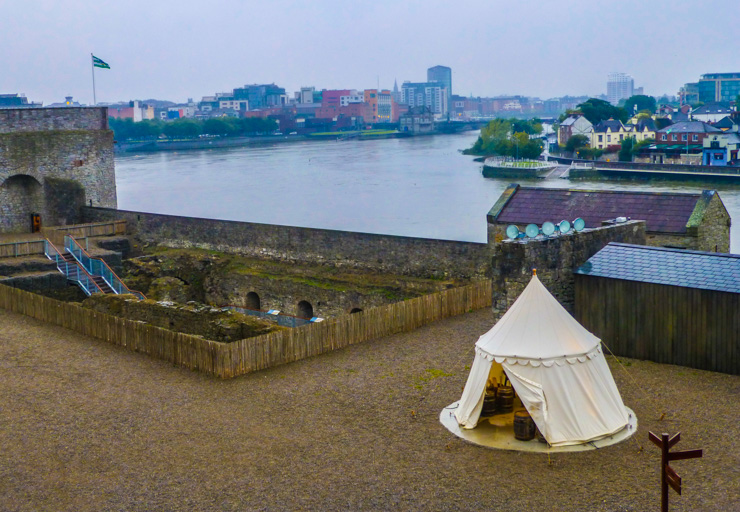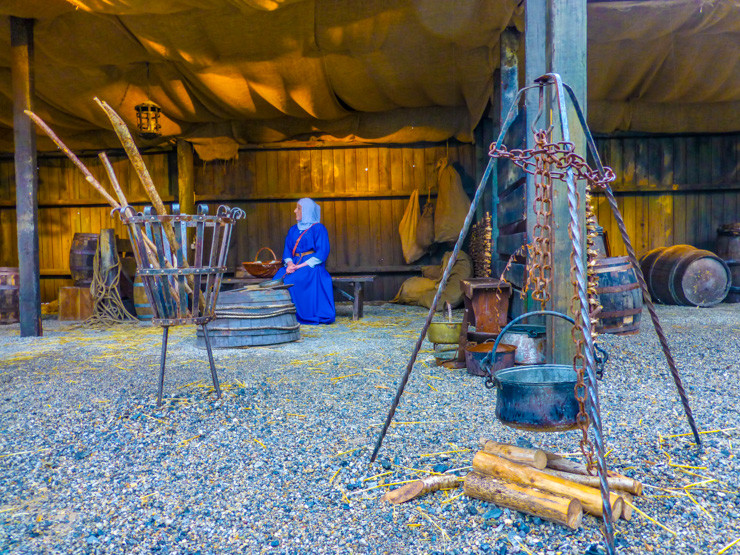 Off the courtyard are more areas of the castle to explore. Go through fortified rooms and towers and see how they would have been set up in the past, plus learn from the "spokesperson" of each room.
This person is actually computer animated and begins talking when it senses you entering the room – it's eyes even follow you around the room. A bit spooky actually (ah, technology), but quite cool and a fun way to learn.
St. Mary's Cathedral: Oldest Building Still in Use Today
After leaving St. John's Castle, head to nearby St. Mary's Cathedral. Part of the Church of Ireland, St. Mary's Cathedral was founded in 1168 and is the oldest building in Limerick still in daily use. Parts of it are believed to incorporate remnants of the palace that once stood nearby during the reign of the Kingdom of Munster, including the Romanesque West Door of the cathedral. Services are still held at St. Mary's Cathedral and when not in service you can tour the inside of the medieval building where you'll find the burial stone of the last King of Munster and the last misericord seating in Ireland.
Hunt Museum: Hideaway Art and 800 Years of Fashion
During your day in Limerick, I recommend visiting two art galleries (and I'm not even that big of an art person, but these art galleries were quite interesting and engaging). The first is the Hunt Museum, which is also located in the city center close to the castle and cathedral.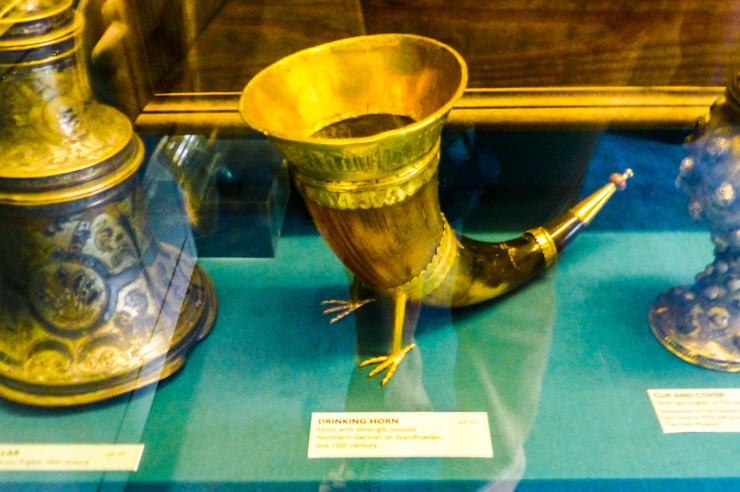 The Hunt Museum houses the private collection of John and Gertrude Hunt who were art dealers in the 1930s in London. The Hunts kept art from their dealings that they particularly liked and actually used the art in their day to day life; they had a Picasso painting hung in their kitchen and a 2,700 BC alabaster jar that they used as a vase for flowers! The Hunts eventually moved to Ireland and their impressive private art collection is now on display at the Hunt Museum, which highlights art and antiquities from the Neolithic era through the 20th century.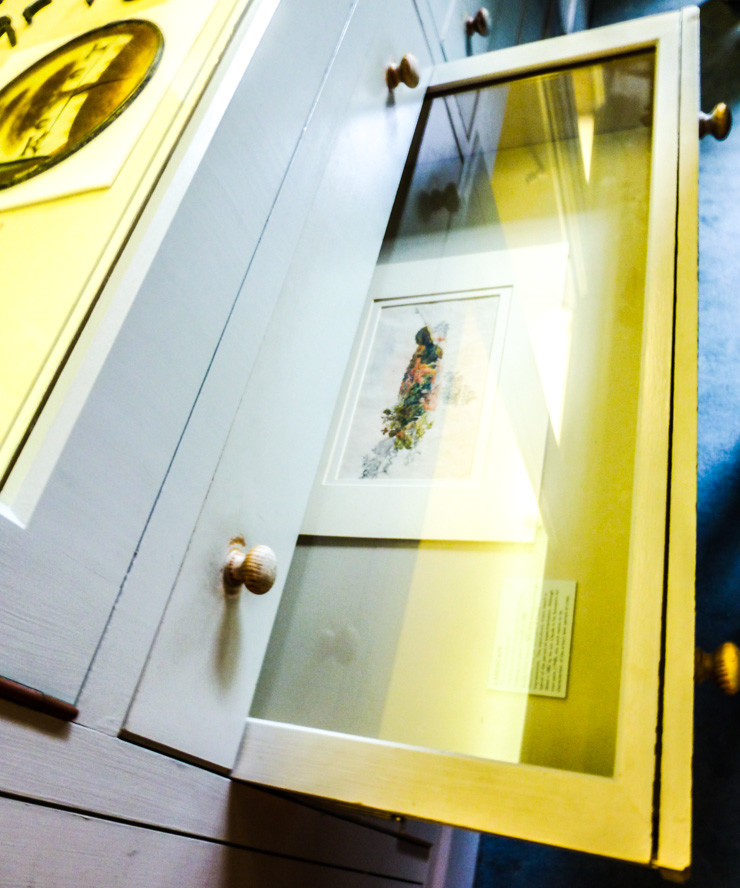 The ethos of the museum is to provide a setting for visitors to explore and be creative. Like I mentioned, I'm not a huge art museum person, but because of this outlook the Hunt Museum kept me engaged. In exhibit rooms, there would be drawers that I could open to discover new art lying in them. It was an interesting way to see artwork, plus there were couches for sitting to view paintings which encouraged taking the time to ponder what was being looked at.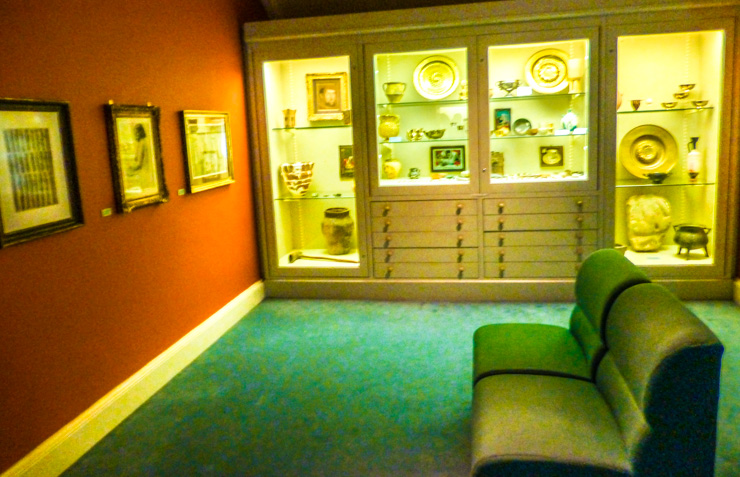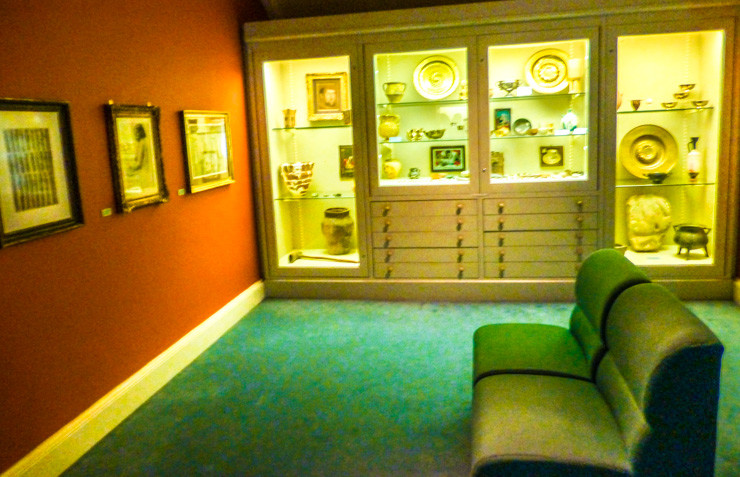 The Hunt Museum also will do a "fashion show" for school children that visit the museum that involves dress up in the type of clothing worn in Limerick over the centuries, as part of their 800 Years of Fashion workshop. The group I was with was well beyond our primary school years, but luckily we still got to have some fun.
If you're in town, see if there are any events at the Hunt Museum going on that would let you or your children take part in the dress-up fun – it's a blast!
Limerick City Gallery of Art: Discover the Ireland of Today through Art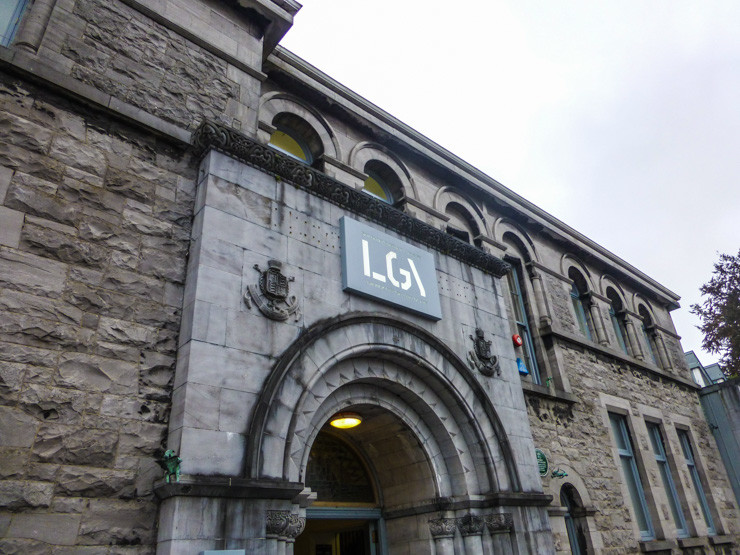 The next art gallery I recommend visiting during your one day in Limerick is the Limerick City Gallery of Art and it is much more modern, though it's housed in a historic building. Located in the pretty Georgian Quarter of Limerick, the Limerick City Gallery of Art is located in a mock Irish-Roman building that was once the Carnegie Library in the early 1900s. It seemed an ironic, yet somehow fitting place to now be the home of Irish contemporary art exhibits, since a lot of Ireland's culture today is directly impacted by the past.
The Limerick City Gallery of Art has small permanent collections, but continually intrigues visitors with its temporary exhibits. When I was there, the art exhibits ranged from a pile of paper representing a digital economy, to a pyramid of peet bogs demonstrating a political point of view, to a line of coal miner portraits that highlighted the dying fossil fuel industry, to a video demonstrating the struggle against ourselves.
The museum was almost ridiculously artsy to me, but was actually quite engrossing and taught me a lot about Irish current events in the process. There will likely be exhibits with similar vibes while you're visiting so be sure to check out what is being showcased.
People's Park: A Perfect Place to Relax in Nature
While in the Georgian Quarter, also check out People's Park next to the City Gallery of Art if you have time. You'll see a variety of plants and flowers alongside serene walking trails. There's also a playground for those traveling with kids who need to get some energy out. You'll also want to find the opulent drinking fountain housed in an ornate, red-capped gazebo.
Learn a Limerick…in Limerick
Limerick is where the limerick form of poetry was started. In case you don't know (or like me, forgot from high school literature), a limerick is a five line poem in which lines one, two, and five rhyme with each other, and lines three and four rhyme. The best limericks have some sort of punch line or surprise at the end. There are Limerick readings all over the city throughout the year, but a consistent meeting place for the poetry is the open mic session at White House Bar each Wednesday night at 9 p.m. (So time your day in Limerick to be on a Wednesday if that's important to you.) You can even join in and read your own poem.
Eats and Drinks in Limerick
After a day learning about local history and art, you'll probably be ready for some Irish cuisine. Limerick has a surprisingly impressive culinary scene, whether you're looking for fine dining or something more laidback. Here are a few options I enjoyed.
Curragower Bar and Restaurant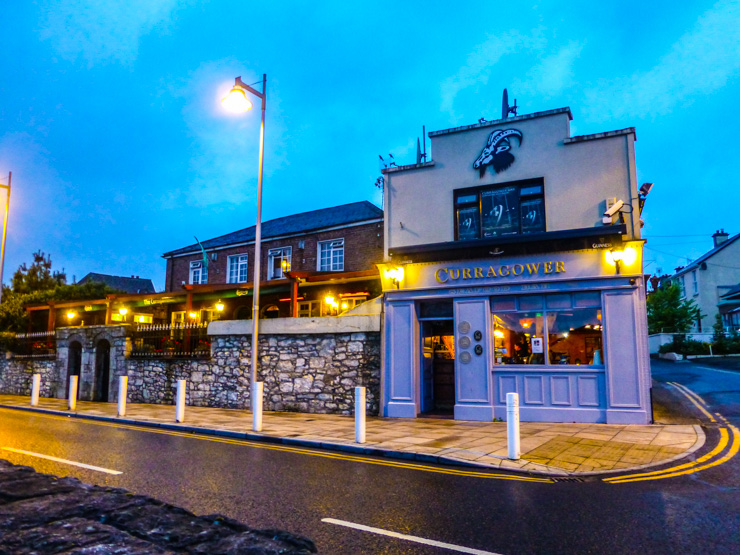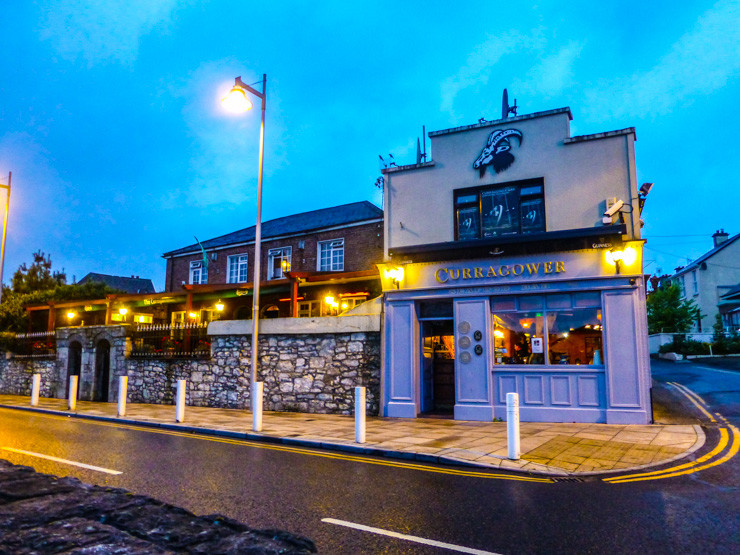 I loved this colorful, intimate bar and restaurant next to the River Shannon in Limerick's Medieval Quarter. After all, this was one of the tables.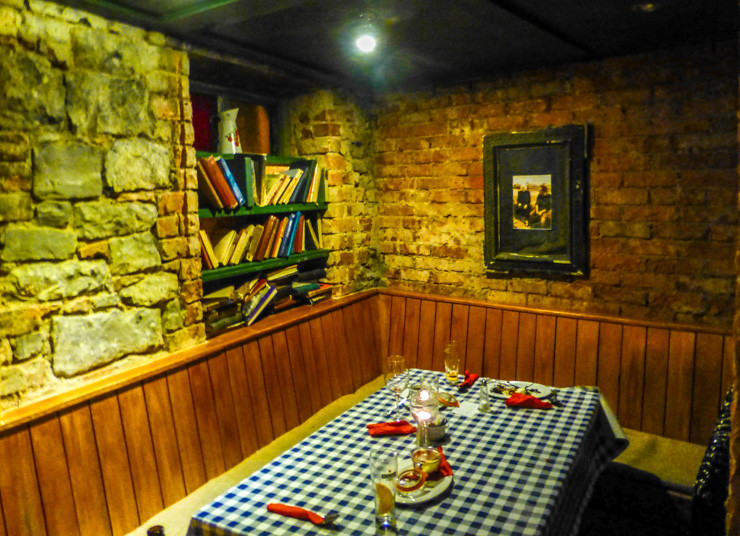 As a book lover, Curragower Bar and Restaurant instantly made me swoon. So did the food, which had a gastropub flair and a strong emphasis on seafood.
Flannerys Bar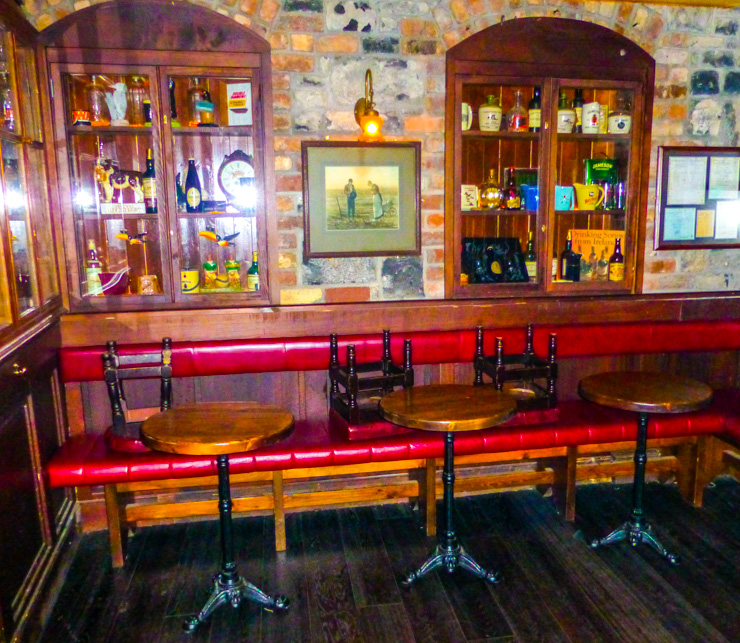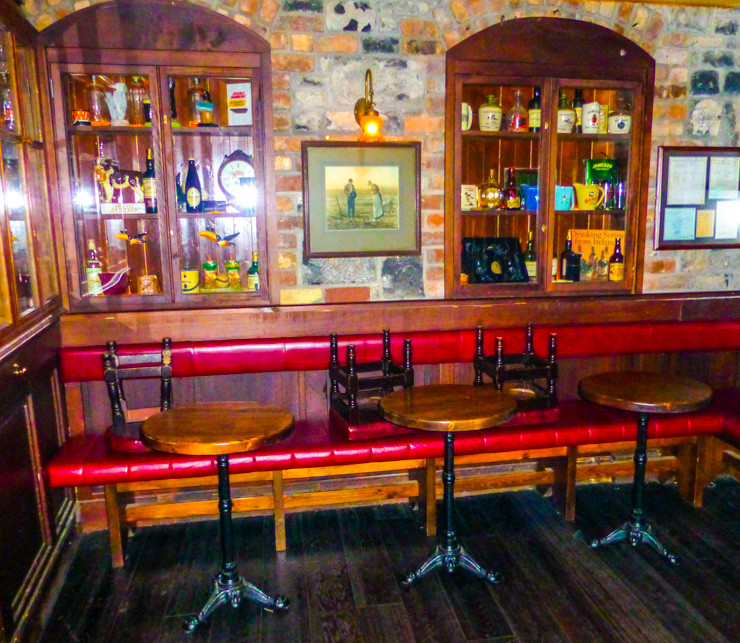 Large yet cozy, Flannerys Bar is located right in the city center and has two floors plus an outdoor deck. It's a fun, laidback place for an Irish Coffee or pint of Guinness (or other libation of your choice as they have a full bar). It's also a great place to do a whiskey tasting.
Sash
Romantic elegance with a hint of old-fashion…that's Sash thanks to luxury touches and a location in a 19th century Georgian townhouse. Sash is the onsite restaurant of No. 1 Pery Square boutique hotel, and builds upon its Irish heritage by using local artisan produce whenever possible with a seasonally changing menu.
Good Lunch Options in Limerick
Hunt Museum and St. George's Castle also have onsite cafes serving tasty, quick meals for lunch plus coffee and tea.
In addition, if you love music and are in Limerick in February or March, make the short jaunt out of the city center to the University of Limerick to eat in the school cafeteria. Why you ask? Because for these two months each year, students from the highly acclaimed Irish World Academy of Music and Dance perform traditional Irish music during lunch as part of its free Trad Cafe series. It's super popular and a unique opportunity to take part in if you're in Limerick at the right time.
Where to Sleep in Limerick 
After a busy day in Limerick, you'll want somewhere comfortable and soothing to lie your head. Here are two great options.
No. 1 Pery Square
Mentioned earlier in relation to the restaurant Sash, No. 1 Pery Square is also an excellent place to reside during your time in Limerick. The hotel is located in the stately Georgian Quarter, and the old townhouse built in the 1830s has been gorgeously restored. The twenty rooms have a boutique ambiance that plays on the history of the building with ornate and luxurious touches. Just look at this delightful bathtub in one of the rooms!
No. 1 Pery Square also has a relaxing spa and engaging wine room onsite.
Limerick Strand Hotel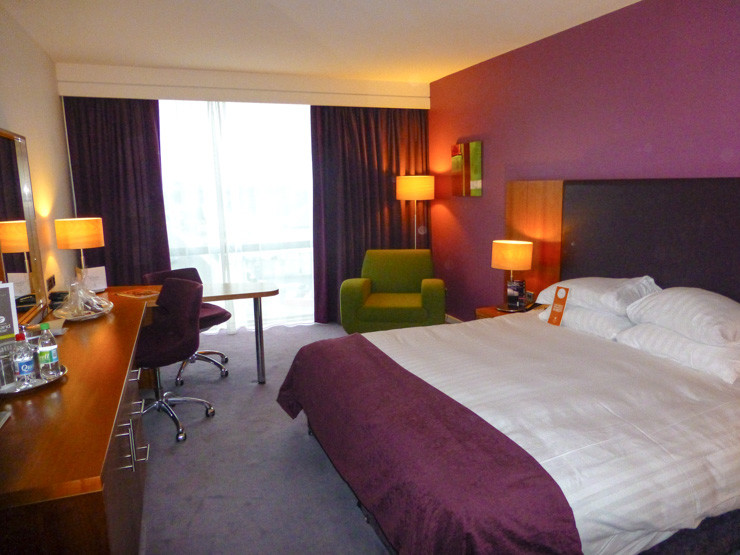 The frills may be low, but the comfort and convenience is high at the Limerick Strand Hotel, which is a AA 4-star hotel located right in the middle of the city center close to the River Shannon. It has an onsite bar and restaurant with a hearty breakfast you can dive into in the morning before starting your day of sightseeing.
So…are you now excited and ready to explore Limerick? One last thing that really struck me about Limerick is that it truly seemed to be a city that could cater to any age group. Young, old, families, couples, friends…it welcomes and provides appropriate entertainment for all. Don't hesitate in adding a day (or longer) in Limerick to your Ireland itinerary.
Bonus Travel Tips: You also may enjoy visiting Foynes Flying Boat and Maritime Museum, which is near Limerick (and where it's also said that the Irish Coffee was invented). For city lovers, you'll also want to spend one day in Dublin while in Ireland.
Note: I was a guest of Fáilte Ireland during my time in Limerick, but — as always — all opinions are my own.