Where to Go for an Unforgettable Girls Trip in Pennsylvania
Pennsylvania is a fun and gorgeous place to take a girls trip. With vibrant cities like Pittsburgh and Philadelphia plus a picturesque countryside, there is something for every type of travel group.
From cosmopolitan dining and wineries to historic sites, amusement parks, and even outdoor adventures, a girls trip to Pennsylvania will provide memories to last a lifetime. Whether you are looking for a relaxing weekend getaway or an action-packed adventure, this list of the best places to go on a girls weekend getaway in Pennsylvania will help you choose the best place for you and your besties.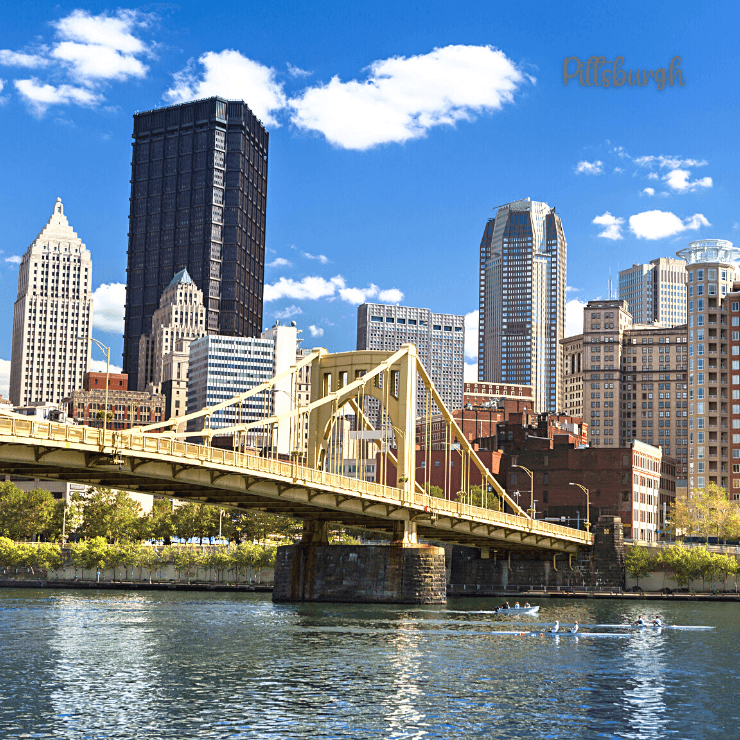 Pittsburgh
Once known for its steel production, these days Pittsburgh has managed to turn itself into a thriving cultural and arts center. This makes Pittsburgh an ideal girls getaway destination in Pennsylvania if a few days spent exploring art galleries, museums, and gawking at gorgeous buildings sounds like your jam!
Aside from the plethora of cultural goodness Pittsburgh offers, the city is also a wonderful getaway for foodies and those looking for fun nights out as you'll have a vast choice of places to hit the dance floor and enjoy cocktails.
The South Side and The Strip both offer some of the best nightlife in the city, and if casino fun is what you're after, you'll find plenty of vibrant ones on the North Shore.
As for what museums to visit, you can't miss checking out the Andy Warhol Museum, the Carnegie Museums, and the Museum of Natural History. Make sure you also pay a visit to the Phipps Conservatory and Botanical Garden in Shenley Park.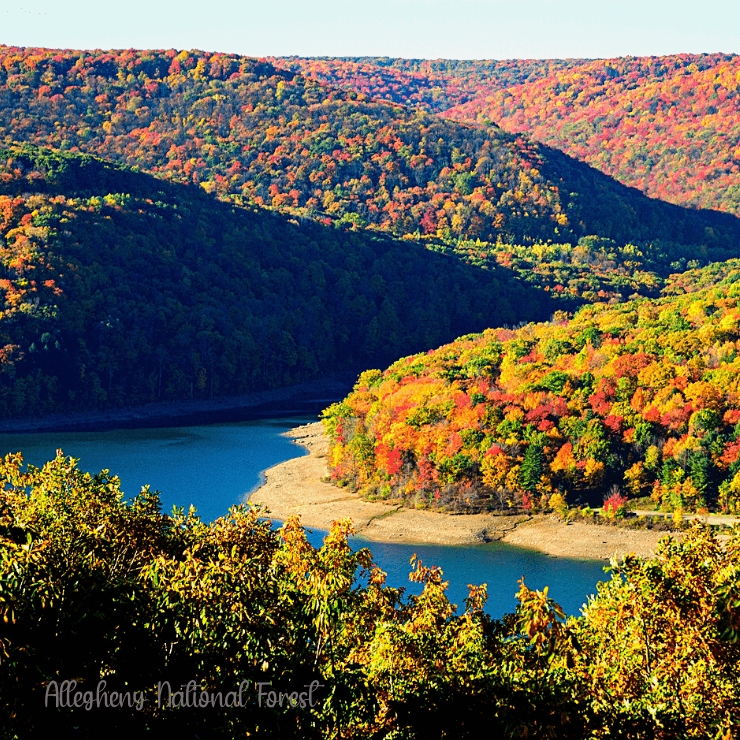 Allegheny National Forest
Set in the Pennsylvania Wilds region, the Allegheny National Forest is a wonderful destination for a girls getaway in the great outdoors.
The entire forest is a dream come true for those who love nature, with activities like hiking, ATV rides, boating, canoeing, kayaking, horseback riding, golfing, and even skydiving on the adventure menu. If you're visiting during the winter months, you and your friends can opt to go skiing, snowmobiling, or snowshoeing.
As for where to stay, you can book a cabin inside the forest, where you and the girls can spend your evenings chatting and drinking wine in the middle of nature.
Philadelphia
History, culture, and a thriving foodie and nightlife scene are the staples of Philadelphia, making it an ideal girls weekend destination in Pennsylvania if big-city vibes are what you're after.
Philly is known for being home to some of the most important historical landmarks in the United States, some of which played an essential role when it came to the country's independence. Buildings such as the Betsy Ross House where the first American flag was born, the Liberty Bell, and the Independence House where the constitution was adopted are all landmarks every American should see in the flesh at least once in their life.
For incredible dining options, make sure to check out stylish Rittenhouse Hotel (also a swanky place to spend the night during your girls trip!) for an array of choices when it comes to restaurants.
As for what to do at night, Philadelphia offers a thriving after-dark scene as well. There are plenty of late-night dining spots all over the city as well as classic bars and clubs where you can dance the night away. Visiting a rooftop is highly recommended as well in order to enjoy the city's skyline with a cocktail in hand.
Hershey
Yes, there's a place called Hershey in Pennsylvania, which just happens to be the ultimate getaway destination for those who love chocolate!
As you may have guessed already, Hershey is the birthplace of the famous chocolate brand, and during your visit, you'll get the opportunity to fill your sweet cravings pretty much everywhere you turn.
Think street lamps shaped like Hershey Kisses, Hershey candy bars the size of humans, museums dedicated to the brand, and even a themed park called Hersheypark where you can enjoy over 70 sweet rides.
After you're done adventuring, you can head over to The Spa at Hotel Hershey, where you can relax amid chocolate bars while you enjoy a variety of treatments. Staying at this hotel is highly recommended as well!
Lancaster County
It's not exactly a secret that Pennsylvania boasts gorgeous countryside and one of the best regions you can visit in order to explore it in Lancaster County.
Lancaster is a beautiful region in Pennsylvania located in the Amish countryside, so you can expect to feel as though you traveled to an entirely different place and get to know a new culture while you're at it.
You'll find a plethora of incredibly scenic roads all over Lancaster Country, making it perfect for a quick road trip. Activities you can do include shopping for antiques from Pennsylvania Dutch locals, tasting Amish cuisine (don't miss out on trying whoopie pies!), visiting the oldest continuously operating farmers market in the world (the Lancaster Central Market) or taking a hot air balloon ride to fully take in the beauty of this unique region from above.
Mountain Dale Farm in McClure
If you feel like you need to take a break from everything for a while, one of the best ways to do that is by staying on a farm, and Pennsylvania's got tons of 'em!
Family-owned Mountain Dale Farm in McClure offers visitors the chance to stay for a few nights at their guest cottages in order to help out around the farm and enjoy the best rural Pennsylvania has to offer. During your stay here, you and the girls will get to roll up your sleeves and milk cows, tend to pigs, and taste farm-to-table food as fresh as it can get.
While this may not sound like your typical girls getaway, it is a truly unique experience that will create so many unforgettable memories for your friend group.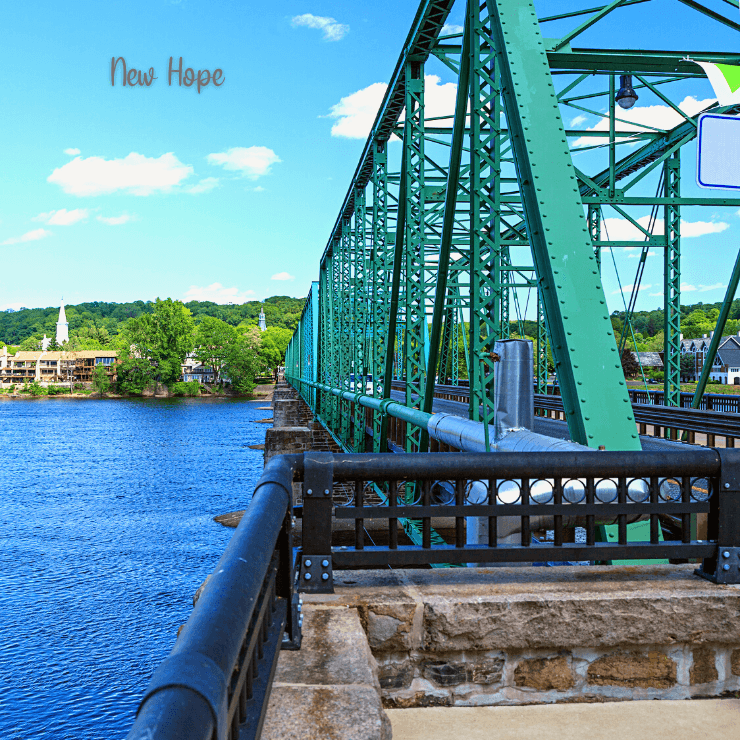 New Hope
Ideal for a quiet getaway, New Hope is a place filled with cozy vibes and small-town charm.
This quaint little town in Pennsylvania sits on the shores of the Delaware River and offers plenty of artsy vibes, tons of local eateries, eclectic boutique shops filled with character, markets selling handmade crafts, and quaint architecture everywhere you turn.
New Hope has 200 years' worth of history backing it up, so you can expect its streets to be filled with centuries-old buildings and tons of turn-of-the-century attractions.
Must-do stops include the restored Locktender's House, the Bucks County Playhouse, and the Perry Mansion. For a beautiful day outdoors, make sure to head over to the Bowman's Hill Wildflower Preserve, where you'll find yourself in a world of over 700 plant species native to Pennsylvania.
Need More Girlfriend Getaway Inspiration? Check out these articles:

–Best Girls Trips in the USA
–Iconic Girlfriend Getaways in New York
–Best Girls Trip Locations in New Jersey
–Epic Girls Trip Itinerary Ideas for Washington D.C.
–Where to Go in Europe for the Ultimate Girls Trip