Where to Go in Europe for a Fun and Fabulous Girls Getaway with Your Besties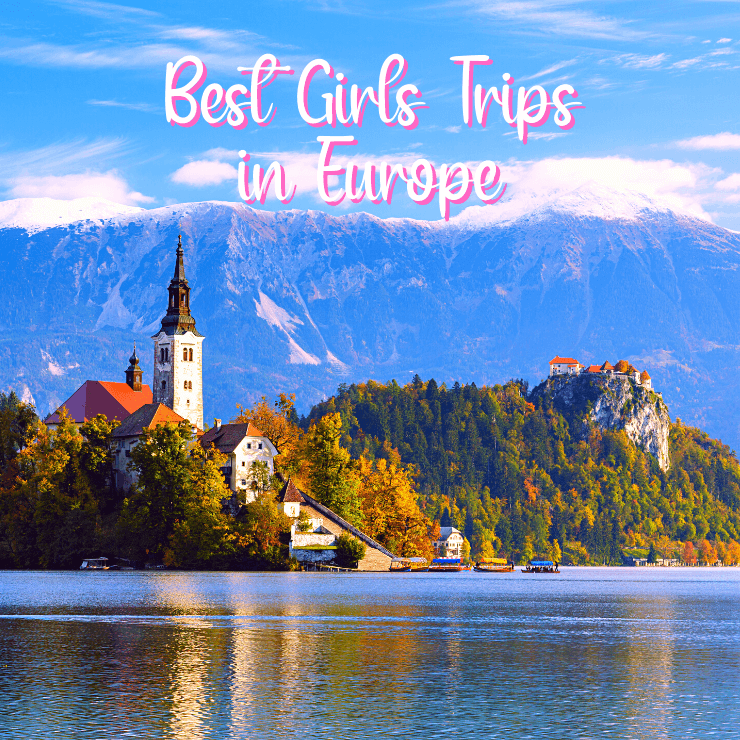 A girls trip in Europe is a bucket list-worthy item in and of itself, but with so many incredible destinations, choosing where to go can get a little trickier for the group.
After all, the continent is made up of over forty countries, each of which has its own unique culture, language, and flavor. If you're currently trying to decide where to go, chances are you and your friends are swarmed with possibilities, so we decided to craft a list of the best destinations in Europe you can visit for a girls getaway as epic as it can get.
Top 15 Europe Girls Trips
Whether you're based in the continent and looking for getaway ideas or want to plan a transatlantic girls trip to Europe and find yourself in need of ideas, here is the ultimate list of the best destinations for getting away with your besties in Europe, starting with one of my favorites…
Hvar, Croatia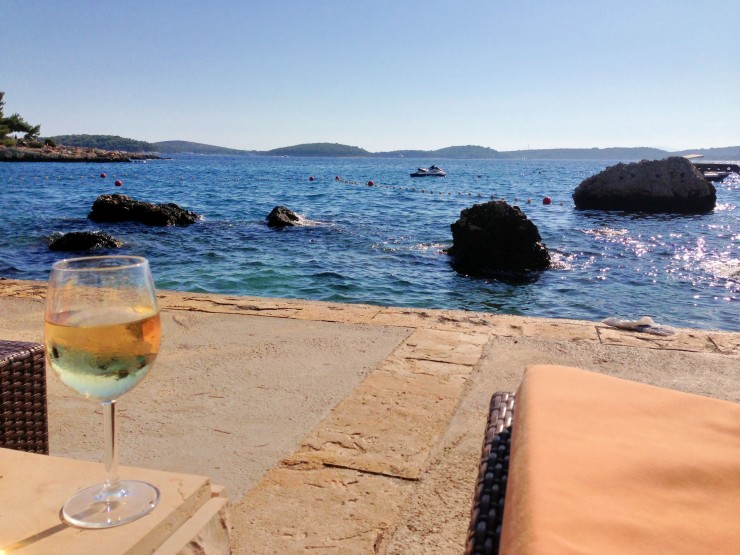 Hvar, Croatia is a fantastic destination for a girls trip in Europe. This picturesque island in the Adriatic Sea is known for its stunning beaches, teal waters, and vibrant nightlife. It's a perfect place to relax during the day and party at night.
One of the main attractions of Hvar is its beaches. The island boasts many gorgeous beaches, including Dubovica, Mekicevica, and Zarace. With crystal-clear waters and a warm climate, Hvar is a great place to soak up the sun and enjoy a paddle or jet skiing, or to just hang out on a lounge chair or flat rock by the water.
In the evenings, Hvar comes alive with its vibrant nightlife scene. The island is home to some of the best clubs and bars in Europe, with venues such as Hula Hula Beach Bar, Carpe Diem, and Pink Champagne being particularly popular. With live music, DJs, and a lively atmosphere, a night out in Hvar is not to be missed.
Aside from the beaches and nightlife, Hvar also offers plenty of other activities for a girls trip. You can take a boat trip to the nearby Pakleni Islands, explore the island's historic sights, or indulge in a spa day at one of the many luxury hotels. (My favorite pick for a girls trip is Podstine Hotel!)
Read More: The Perfect 1-Day Itinerary for Exploring Hvar
Lake Bled, Slovenia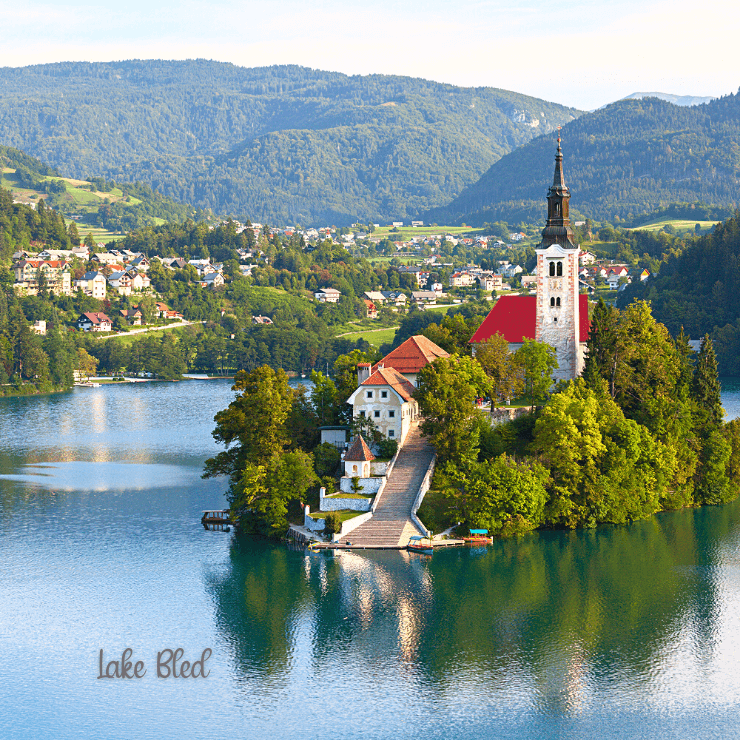 Located in the heart of the Julian Alps in Slovenia, Lake Bled is one of the best destinations in Europe for a girls trip if nature, gorgeous views, and medieval goodness are what you're after.
This stunning alpine lake features emerald-green waters and a little island right in its center where you'll find a beautiful church as old as time that makes the entire landscape look straight out of a storybook. As if that weren't enough, there's also a cliff right by the lake where you'll find a striking medieval castle that dates all the way back to the 1000s!
Boating, hiking, biking, and canoeing are just a few of the activities you and the girls will get to enjoy during your time at Lake Bled. Moreover, make sure you spend some time simply strolling through the village, which is dotted by stunning historical buildings, cozy coffee shops, bakeries, and local art galleries.
Tuscany, Italy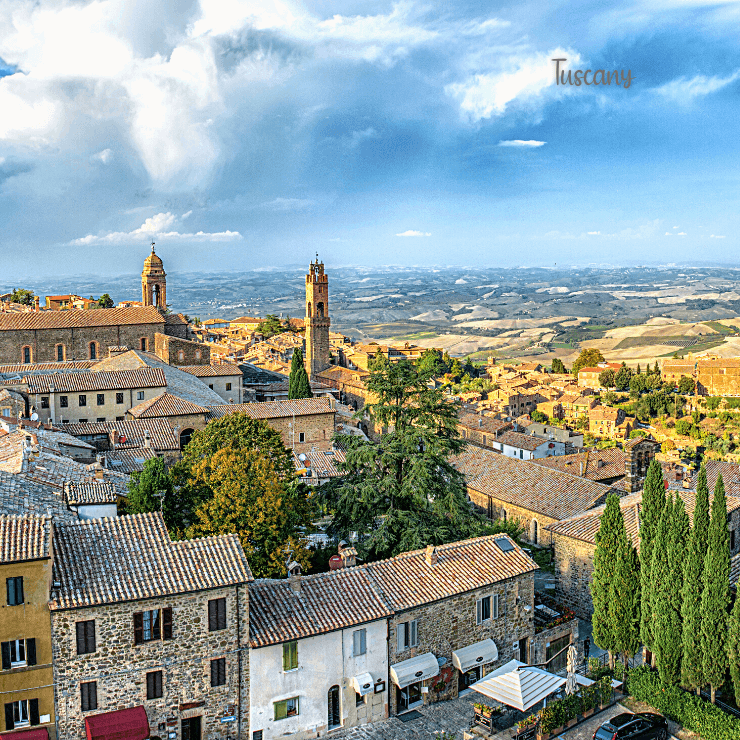 If a wine-filled trip is what you're after, Tuscany in northern Italy is undoubtedly one of the best destinations in Europe to visit.
The entire region brims with vineyards and olive fields amid rolling hills, all of which you can visit in order to get a wine-tasting session. Vintages here range from world-renowned wines like, Brunello di Montalcino, Vino Nobile and Chianti to smaller family-owned names.
Road-tripping is the ultimate way to explore Tuscany. Aside from vineyards, you'll also stumble across tons of hiking opportunities, ancient castles, charming farmhouses, and plenty more.
Read More: Wine Tasting Adventures in Montalcino and Montepulciano, Tuscany
Rothenburg ob der Tauber, Germany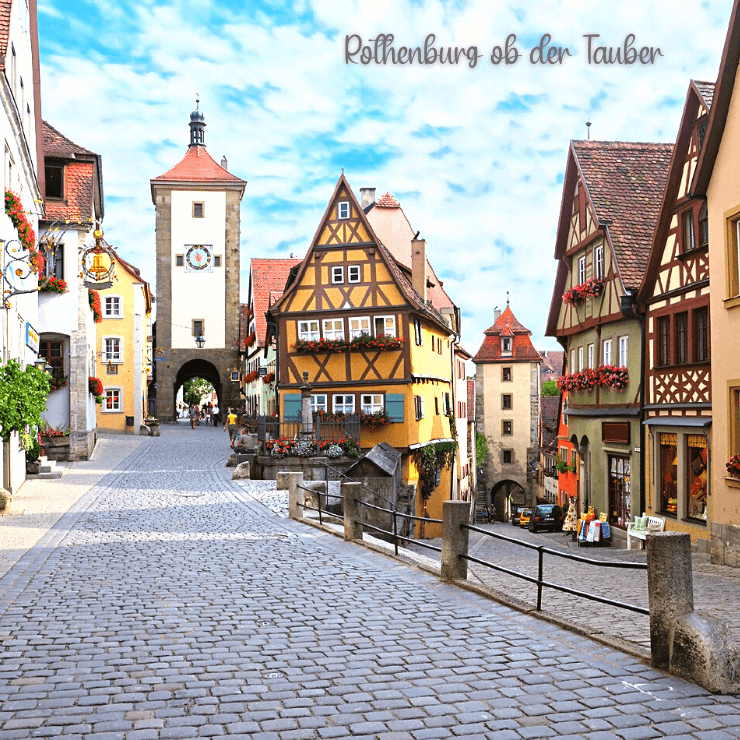 Located on Germany's Romantic Road, Rothenburg ob der Tauber is a village that will make you and the girls feel as though you traveled back in time to the medieval era.
Half-timbered houses, architecture that dates back to medieval times, cobblestone streets, and gorgeous views of the German Alps are the staples of this gorgeous European destination.
Strolling through its charming streets is the ultimate way to explore Rothenburg ob der Tauber. You'll get the chance to fully appreciate the village's beauty, all while getting access to boutique shops, coffee houses, restaurants, and of course, plenty of traditional German beer gardens to stop and relax in between exploring!
Malaga, Spain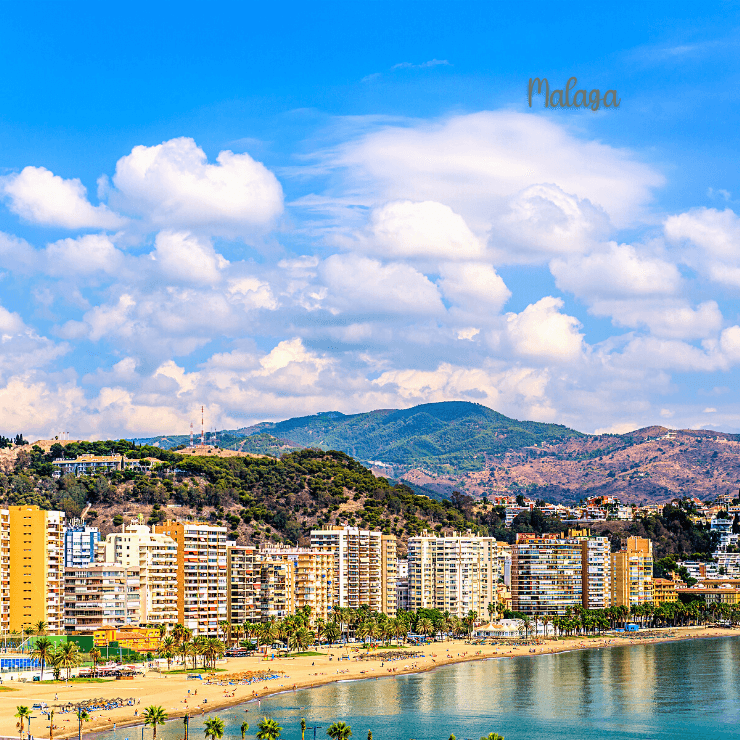 Malaga in Spain is a place where beach, sun, nightlife, history, and modernity blend together, creating a perfect destination for a girls trip in Europe if a place that has a little bit of everything is what you're after.
High-end beach clubs, parties that go on till the wee hours of the morning, and fine restaurants overlooking the ocean are all part of what makes Malaga an ultra-chic destination.
In between cocktails and beach lounging, make sure you also dedicate a part of your trip to actually exploring Malaga. The entire city brims with glorious Mudejar architecture left behind from the time when Moors ruled the region, not to mention you'll also find plenty of museums, art galleries, and attractions worth taking a look at.
As a bonus, Malaga sees great weather year-round, which makes it an amazing option for planning a warm-weather girls' trip in Europe no matter the time of the year. I went here for spring break one year with some of my closest friends and we had a blast staying along the Costa del Sol part of Malaga.
Read More: 5 Reasons You'll Want to Take a Spain and Portugal Cruise
Zermatt, Switzerland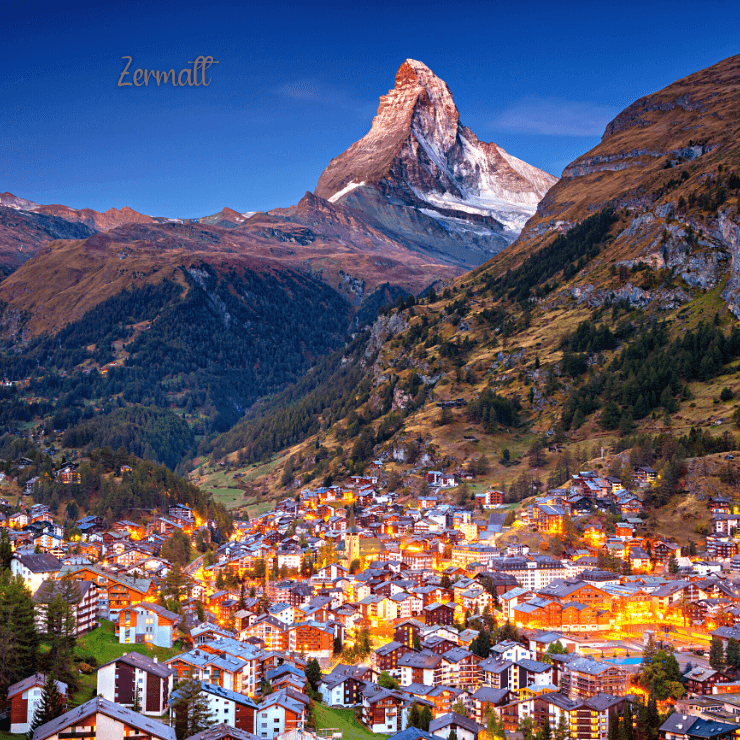 Tucked away in the alps right on the border between Italy and Switzerland, Zermatt is a ravishing mountain resort perfect for a getaway where alpine vibes reign supreme and luxury stays are the norm.
The reason Zermatt became so popular is that it boasts glorious views of the Matterhorn, one of the highest mountains in Europe. Walking through the village's streets amid beautiful architecture is an absolute treat, not to mention you will get the chance to enjoy its many Michelin-star restaurants, cozy bars, and luxurious spas while you're at it.
Zermatt is usually a winter destination for its skiing opportunities, but even if you visit any other season, you'll still be able to enjoy glorious mountain views, spas, and the city's incredible food scene and nightlife.
Champagne, France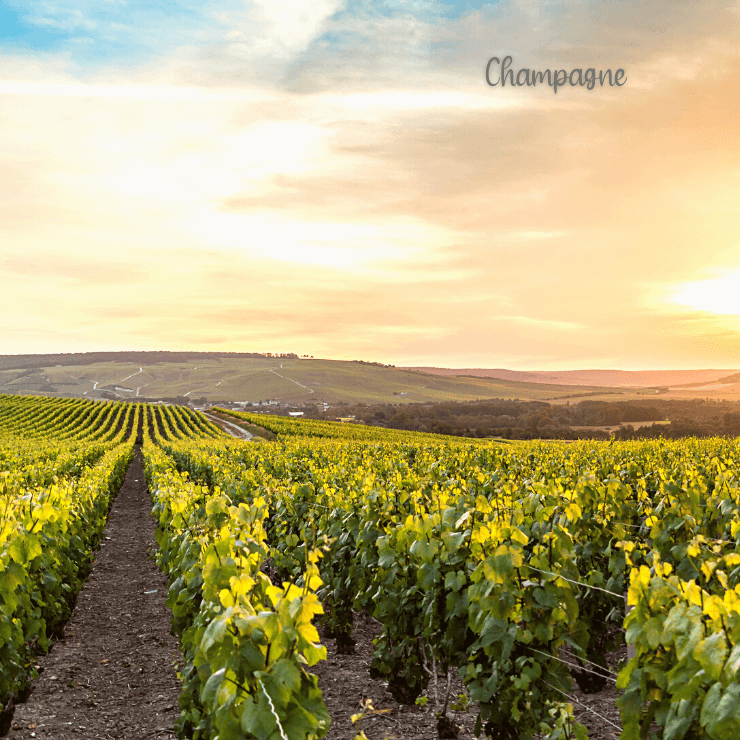 Yes, there's a place called Champagne in France and as you may have guessed already, it's the birthplace of this variety of sparkling wine…and also the perfectly named destination fo a girls getaway!
We're pretty sure it goes without saying, but the ultimate way to spend a few days in Champagne is, well – drinking champagne.
Champagne is divided into several wine-producing districts (Aube, Côte des Blancs, Côte de Sézanne, Montagne de Reims, and Vallée de la Marne) and boasts two commercial centers – the towns of Reims and Epernay.
All over the region, you'll find some of the most famous champagne-producing houses in the world, but if you want to have a more low-key experience, you'll also find plenty of smaller family-owned estates. Wherever you and the besties end up going, you can guarantee a trip filled with lots of bubbles!
Read More: South of France Day Trips You Don't Want to Miss
Granada, Spain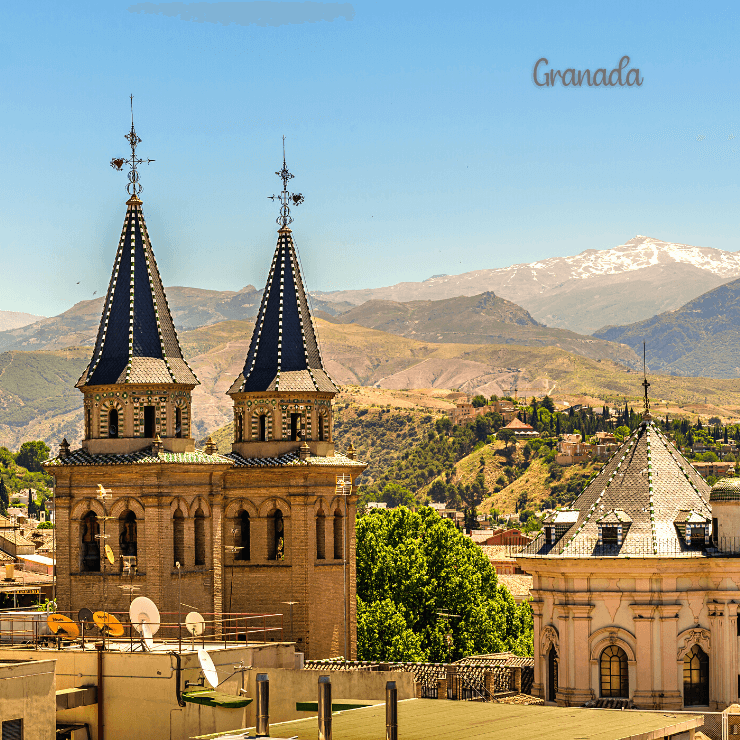 Granada is easily one of the most beautiful destinations in Europe and also a wonderful place to visit if you want to truly get an idea of how varied the continent can get in terms of culture and architecture.
Located in southern Spain, Granada is a place that, for centuries, was ruled by Arabs. Even though Christianism eventually took back its control of the town, the architecture left behind by the Moors still remains the staple of Granada.
You'll be able to find remains of the old bazaar, Mudejar palaces all over, and the mighty Alhambra, a gorgeous palace and fortress that is considered one of the most emblematic monuments of Islamic architecture in the world.
Your gang will have a blast exploring the town, with plenty of incredible photo spots spread all over as well as a thriving foodie scene and nightlife.
Golden Circle, Iceland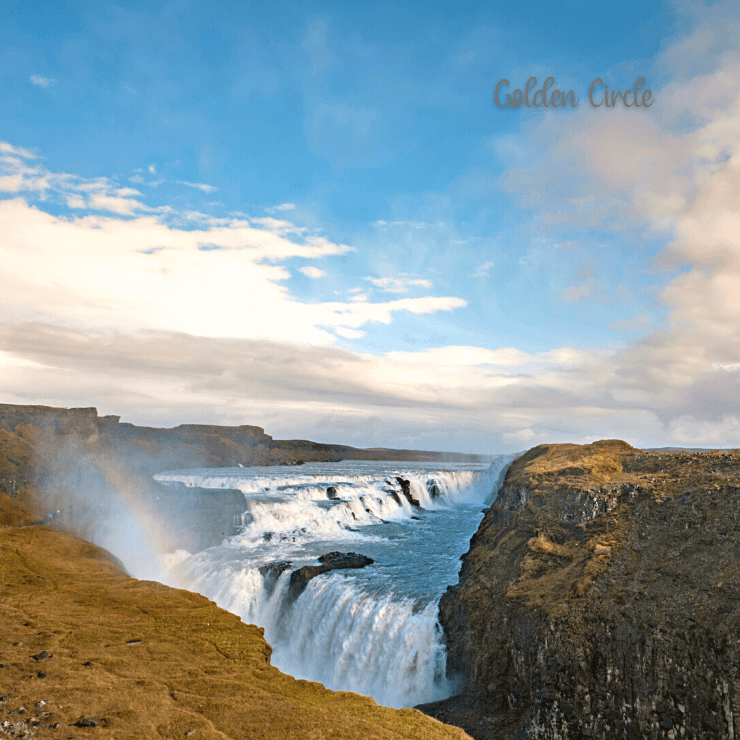 Feeling adventurous? If nature, landscapes that outlook out of this world, and the outdoors at their best sound like your idea of a perfect girls vacation in Europe, then road-tripping Iceland's Golden Circle should be high on your bucket list.
The Golden Circle is a 115-mile road that starts in the city of Reykjavik and loops its way back. Despite its relatively short length, this road passes through three of the most striking natural destinations on the entire planet.
Thingvellir National Park is one of them, where you'll be able to see the tectonic divide between Europe and North America before heading over to Gullfoss, the most iconic waterfall in Iceland. To cap off the road trip, you can stop at Geyser in order to admire geysers bursting from the ground!
Provence, France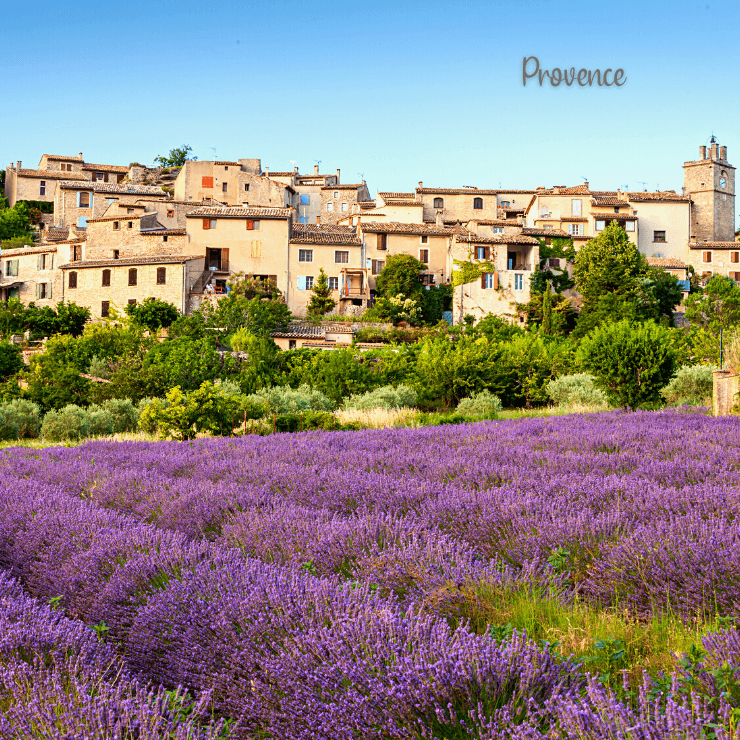 A road trip through the region of Provence is one of the most beautiful ways to enjoy Europe's rural side with your girlfriends.
This glorious area in southern France is simply stunning, so much so that the landscapes here were the inspiration behind many of Vincent Van Gogh's artworks!
Think rolling hills, vineyards spread all over, charming little villages filled with tradition, and lots of authentic French food. Moreover, this is one of the best girls trips in Europe you can take during the spring, as this is the time of the year when lavender fields bloom and turn Provence into a world of purple hues.
Sintra, Portugal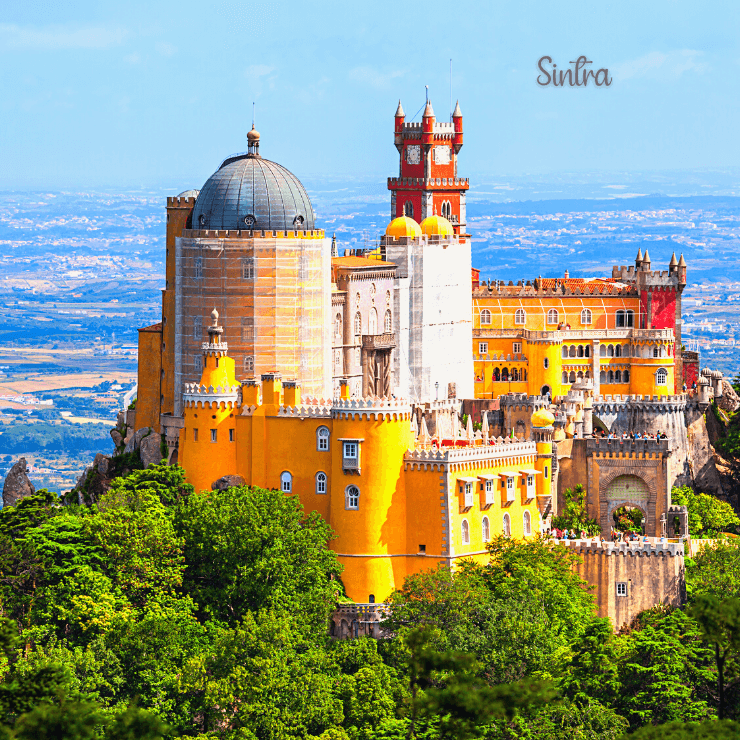 Sintra is a seaside town on the coast of Portugal, about two hours northeast of Lisbon, that became famous for the striking yellow and red-toned 19th-century palace that towers over the town.
Walking through Sintra's cobblestone streets will give you fairytale vibes all throughout your vacation, while also getting the opportunity to enjoy its coastal goodness.
Aside from the palace and the ocean, Sintra is also home to plenty of other attractions that will keep the group entertained for days on end, including several mansions, fortresses, gardens, and the natural beauty that surrounds it.
Read More: The Ultimate Day Trip Itinerary for Sintra, Portugal
Cesky Krumlov, Czech Republic
If you want to feel like real-life princesses from storybooks, Cesky Krumlov is just about the best place you can visit in Europe.
This tiny village is located about two hours away south of Prague and being here is practically guaranteed to give you all fairy tale vibes. The entire village is made up of pastel-colored buildings, cobblestone streets, cozy houses, art galleries, and shops.
The star of the show, however, is the medieval castle that towers high over the streets. It is said to have been established all the way back in the 1200s, and even though it has been renovated countless times since then, it has still managed to retain its former glory.
The castle's area is one of the largest in central Europe and contains over forty buildings and palaces. Visitors are welcome to explore sections of the castle, including rooms, courtyards, and the famous Baroque Theater. Plus, you can get some Instagram worthy photos while exploring the castle's expansive garden.
The Azores, Portugal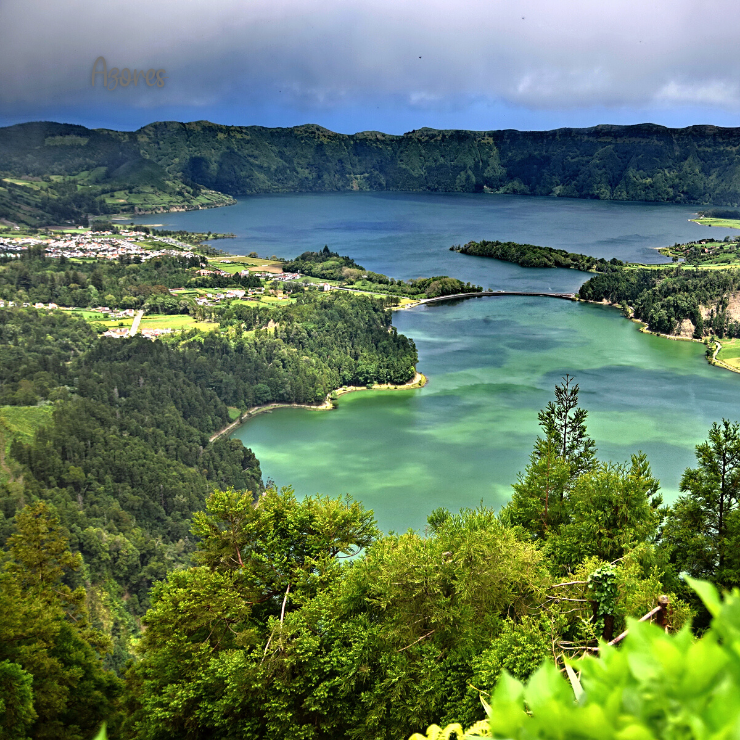 The Azores are an underrated destination in Europe that is very much worth considering for a girls trip in Europe, especially if beaches and awe-inspiring landscapes sound like your idea of the perfect trip.
The Azores are made up of an archipelago of nine islands located on the Atlantic Ocean. It is part of Portugal.
Because the islands were formed by volcanic activity, the landscapes you'll find here are as unique as they can get. An extremely rugged terrain, incredibly lush views, and a wine scene few people know of are just a few of the things that make a visit to this spectacular destination in Europe a magical experience.
If you and your friends are wildlife lovers, you'll also find yourself in heaven in the Azores. The islands are a pit stop for a third of the cetacean species in the world, making it a wonderland for marine life encounters. Sperm whales, bottlenose dolphins, common dolphins, fin whales, mink whales, sei whales, and others can easily be spotted in the waters around the archipelago.
Moreover, over 400 species of birds are found on the island, and other animals you'll get the chance to see include Leatherback Turtles, Hammerhead Sharks, Devil Rays, Portuguese Man o' War, Azores Noctule (bats), and European Hedgehogs, just to name a few.
Ljubljana, Slovenia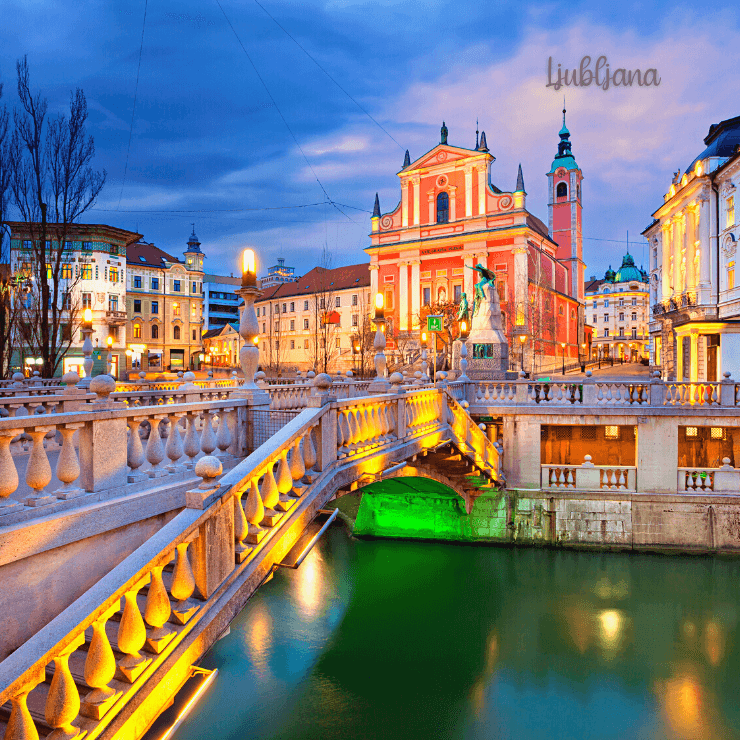 Beauty is packed into seemingly every corner of the small city of Ljubljana, the capital of Slovenia, which is another wonderful destination to visit on a girls trip.
These days, Ljubljana is a major student town, so you can expect to find plenty of nightlife, budget-friendly eateries, cozy coffee shops, and bustling streets no matter the time of the day.
Moreover, there's history galore to be found here, so you'll have plenty to keep you entertained during your visit. Must-see attractions include the Dragon Bridge, the striking Ljubljana Castle, Tivoli Park, Ljubljana Cathedral, and Preseren Square.
As a bonus, because Slovenia is a very small country, Ljubljana acts as a great way to explore the rest it has to offer on day trips. Destinations you can easily visit from the capital include Lake Bled, Postojna Castle and Cave, and the Kamniška Bistrica River Valley.
Read More: Expert One Day in Ljubljana Itinerary
Dublin, Ireland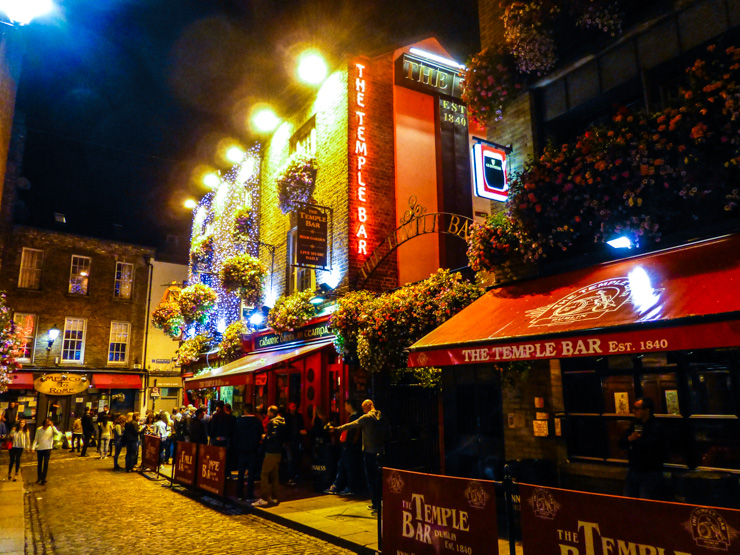 Dublin, Ireland is a fantastic destination for a girls trip in Europe. With its lively atmosphere, rich history, and fun nightlife scene, there is so much to explore and enjoy in this vibrant city.
Dublin is easy to navigate and has a buzzing nightlife, which is perfect for a night out with the girls. There are plenty of pubs, clubs, and cocktail bars to choose from, all of which offer a unique and exciting atmosphere. The Temple Bar Neighborhood and its namesake bar is an especially popular place to go after the sun goes down.
In addition to its nightlife, Dublin is home to countless museums, galleries, and historical landmarks. Visitors can explore the famous Trinity College, which houses the Book of Kells (the oldest book in the world), or take a stroll through the beautiful Phoenix Park. For those interested in Irish history and culture, the National Museum of Ireland and the Dublin Writers Museum are must-visit attractions.
Foodies will also love Dublin's culinary scene. The city is filled with delicious restaurants and cafes, offering everything from traditional Irish cuisine to international dishes. Visitors can also sample some of Ireland's famous beers and whiskeys at one of the many pubs and breweries located throughout the city, or at the iconic Guinness Storehouse.
Read More: A 1-Day Itinerary for Dublin You'll Want to Steal
Have a Fantastic Friends Vacation in Europe!
We hope this list of the best girl trips in Europe gave you ideas on where to head over next. In reality, no matter where you end up going, you're sure to have an incredible time in Europe building memories you and your friends will cherish forever!