How to Maximize One Day in Reykjavik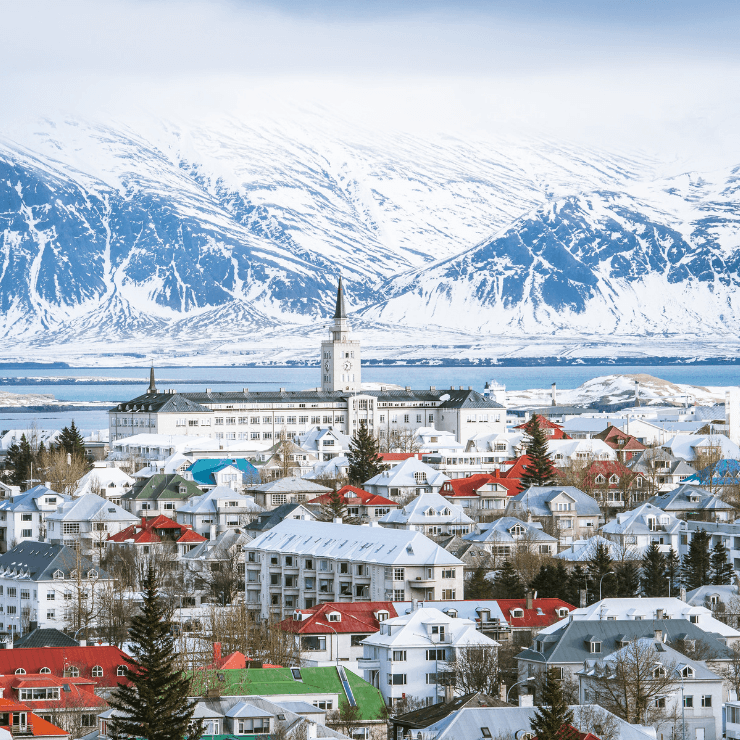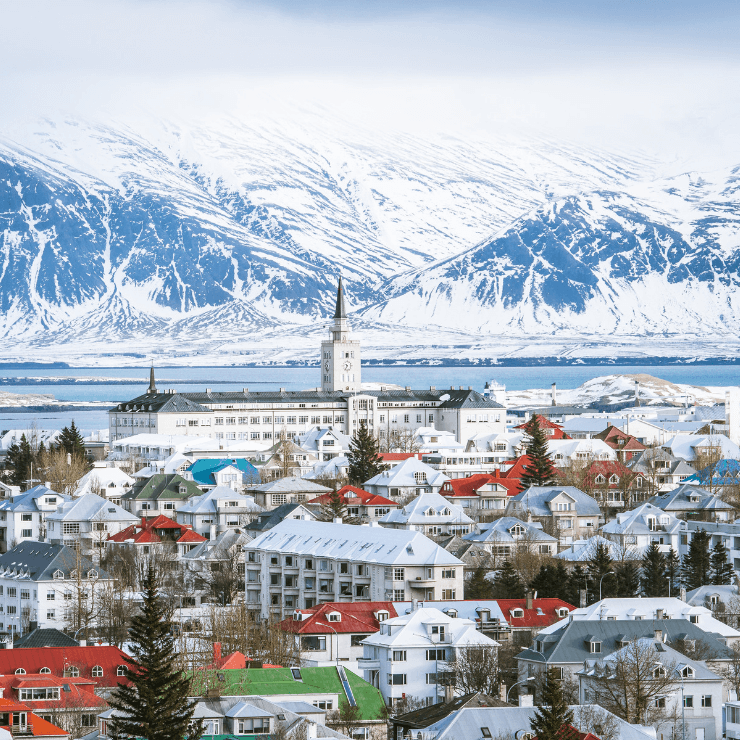 There are two ways to maximize one day in Reykjavik. One is to optimize for viewing Iceland's unique nature and geology and the other is more focused on Reykjavik's cultural attractions. With only one day in Reykjavik, you will be hard pressed to do both. So this itinerary gives you both options and you can decide which one better serves your interests.
One Day in Reykjavik for Nature Lovers
Touring the Golden Circle is the most popular day tour in Reykjavik. It covers Iceland's founding story and also features geysers, tectonic plates and waterfalls. It's not far from Reykjavik but the tours last 6-8 hours because there are so many cool stops to make.
The tours start at Pingviller National Park. The park features the the site of Iceland's first parliament, which was founded in 930AD.
The national park sits right on a joint of the North American and Eurasian tectonic plates, which means that there is a lot of geothermal activity. So, this area also features geysers (which are named "Geysir") and the Silfra Fissure. The tour then goes to the Gullfoss waterfall.
You can do the shorter 6-7 hour version of the tour, which may get you back into the city with enough time for some culturally focused activities.
However, you should consider doing the longer Golden Circle tour with an add-on that goes snorkeling in the Silfra Fissure. Yes, you can snorkel in Iceland and not die from the cold water! The water in the fissure is filtered through the volcanic rock and it is so clear that you can see for days. It's a very singular experience and totally worth doing.
Reykjavik in a Day for Culture Vultures
For such a small city, there is a lot to see in Reykjavik. You can spend a whole day just in town and still not see everything. What's listed below are a mix of the 'must see' sights and a few oddball options that you should try out.
See the City from Hallgrimskirkja Church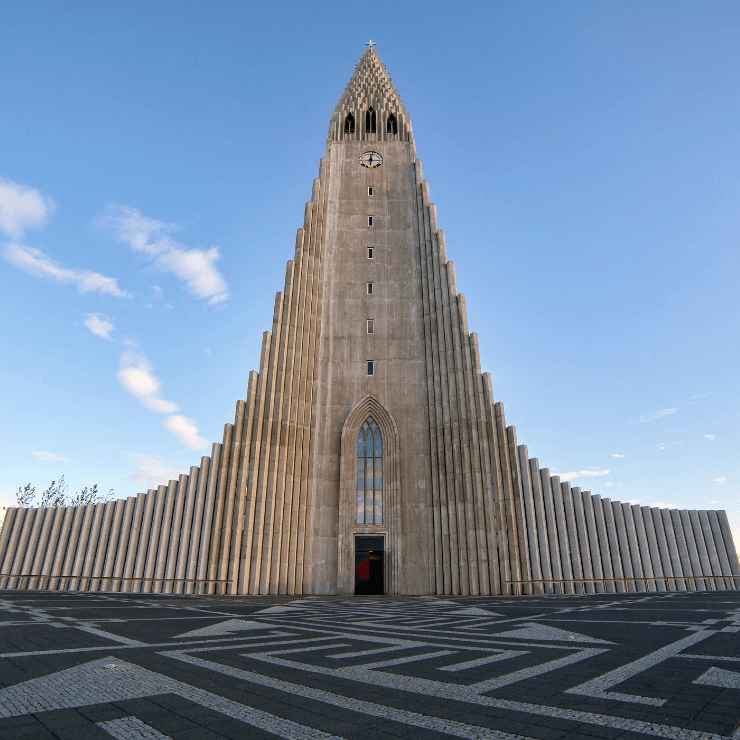 This Lutheran church was designed by architect Guðjón Samúelsson in 1937 and is modeled after the basalt columns of Iceland's southern coast. The church rises 244 feet into the air, making it one of the tallest structures in Iceland. So, it's worth paying the 1,000kr entrance fee and going up to the viewing platform. The viewing platform is open 9am-5pm in the winter and 9am-9pm in the summer.
Stroll through the Einar Jonsson Sculpture Park
This sculpture garden is right next to the church. It features statuary from Iceland's most famous sculptor. The statues are very soulful and the garden is peaceful. It's a great spot for a picnic lunch. The entrance is on Freyuigata street and it's free.
Visit the National Museum
The National Museum of Iceland offers a thorough look at Iceland's history. You wind your way through the exhibits from the Viking settlement through the modern age. Iceland is part of Europe, but it also evolved its own unique culture. The museum does a good job of sharing insights into isolated Iceland's particular culture and history. The museum costs 2000kr and is open daily from 10am-5pm.
Visit the Settlement Museum
The Settlement Exhibition is located right in the city center and is built around the archaeological excavation of a Viking longhouse. The longhouse was found in 2001, and has been dated back to 871(ish)AD. The museum helps to give a feel for what it was like to live in Iceland at the time of its founding. The museum costs 1650kr and is open everyday from 9am-6pm.
Find Street Art
Reykjavik is an interesting mix of ancient history and modern edge. Their world class street art definitely reflects their modern edge. Like many other street art cities, it evolved out of a graffiti/tagging phase into a full blown movement with inventive and artful murals. Find the murals using this self-guided street art tour.
Visit At Least One of Reykjavik's Weird Museums
Perhaps it's the isolation or the dark, cold winters but something in Reykjavik's culture has a spawn a couple of seriously weird (and fun) museums. If you dare, make a visit to the Penis Museum. No, that isn't a typo, but rather one man's passion project to collect and catalog the penises of all of the mammals living in Iceland. They have exhibits on whales, dolphins, squirrels and a surprising entry from Iceland's Olympic medal winning handball team. Seriously. It that's a bit much for you, then how about a punk rock museum? Punk (and Bjork) really took hold in Iceland in the '80s. This little museum offers a thorough review of Iceland's punk rock culture and it's conveniently located in what used to be a public toilet.
Soak in a Thermal Pool
The Blue Lagoon is Reykjavik's most popular thermal pool. It's actually the result of the outflow from one of their thermal power plants. The pool is huge and you can get a mud mask, sauna and drinks. It's conveniently located between the airport and downtown Reykjavik and is insanely popular. If you want to visit it, you need to book weeks in advance. If that's not your jam, then consider visiting the Laugardalur thermal pool in downtown Reykjavik. It's the largest swimming pool in Iceland and very popular with the locals. They have different pools of varying temperatures along with an ice plunge pool, saltwater tub, steam bath and water slide.
Should You Do a Northern Lights Tour?
Yes! Do it if the lights are flaring but don't book a tour ahead of time. If your your day in Reykjavik falls on a long summer day, it most likely won't get dark enough for you to see them. If it's cloudy, you won't see them either. Even if you travel in the fall, winter or spring, you'll only want to go out if they are flaring. You can check the Iceland aurora forecast a day in advance to gauge the likelihood of seeing the lights. It gives a score of 0-9, with 0 being fuggedaboutit and 9 being the most amazing experience of your life. I went out when it was flaring 2-3 and got the above shot.
Where to Eat During Your One Day in Reykjavik
Breakfast at Braud & CO
Even if your hotel offers breakfast, you need to go to Braud & Co for a second breakfast. They have a tasty selection of sourdough, seeded breads, danishes, sweet cakes and cinnamon buns. They bake the cinnamon buns after 11am, so you can even eat them for an afternoon snack.
Lunch at Baejarins Beztu Pylsur Hot Dog Stand
That name is a mouthful and so are their hot dogs. Baejarins is the famous hot dog stand in Reykjavik. Order your dog with "the works", which includes relish, mayo sauce, sweet mustard, fried onion, raw onion and ketchup. They are open very late, so if you don't make it for lunch, you can have a dog for a midnight snack.
Dinner at Public House Gastropub
Pop into the Gastropub for a drink and stay for the sliders. They also have Asian fusion inspired small plates and micro brews. They offer a bottomless brunch on weekends from 12-5p. They are open late so you can even stop in for a late dinner or drink after a northern lights tour.
Where to Stay in Reykjavik
Have a night or two in Reykjavik? Here are a couple ideas on where to stay.
Even the budget places in Reykjavik are expensive. So you'll want to either shop carefully for a good deal, or simply resign yourself to just getting someplace to lay your head down for the night.
Hip Budget Choice: Loft Hostel
Hosteling International runs a network of hostels throughout Iceland. Their Loft property is the nicest one and is very conveniently located on the main drag in Reykjavik. It's new and they have well appointed private rooms. They also have a very fun lobby vibe and one of the best happy hours in Reykjavik. 
Modern Full Service Hotel: CenterHotel Thingholt
This 52 room boutique hotel has modern rooms and a spa with hot tub and steam room. Perfect for warming up after being out in the cold Reykjavik air all day. Wherever you choose to stay, be sure to map your hotel before booking. Many of them are not walkable to the downtown dining, shopping and museum core. With all of these cool activities, one day in Reykjavik hardly seems enough time does it? Whether you spend it exploring the natural environs or seeking out Iceland's cool (and quirky) culture, you'll have a great time either way.
Found this article helpful? Pin it to reference easily again later!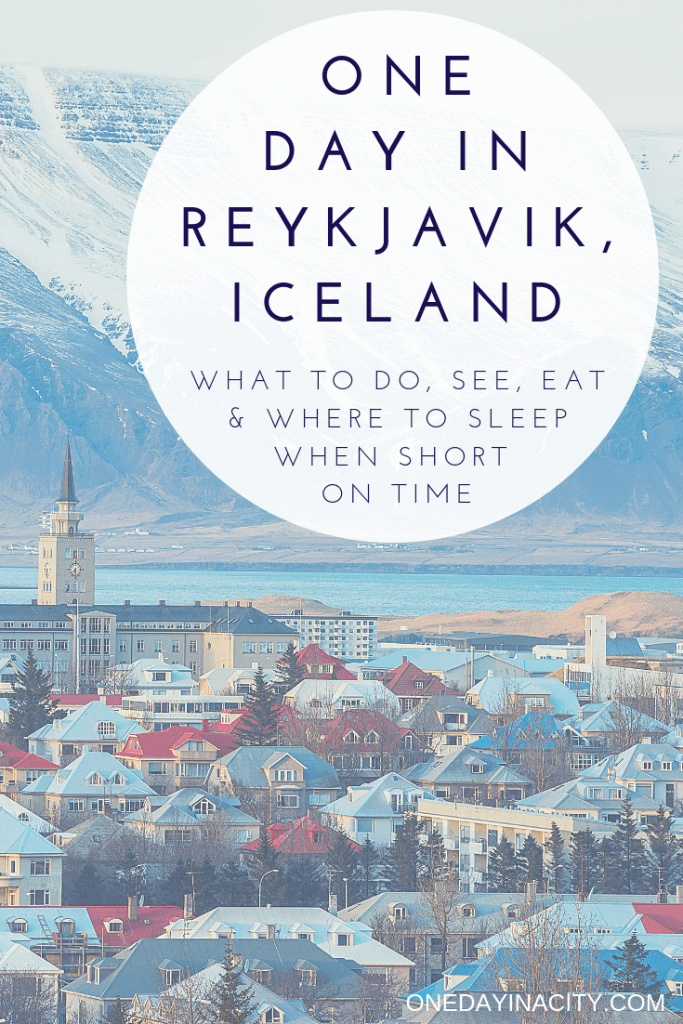 About the Author: Carol Guttery is a travel writer, photographer and philanthropy consultant. She's been tackling the world for forty years and has been to 44 countries and territories. You can find her helping travelers explore beyond the obvious at Wayfaring Views.