Girls Weekend Getaway in Tennessee: Where to Go and Things to Do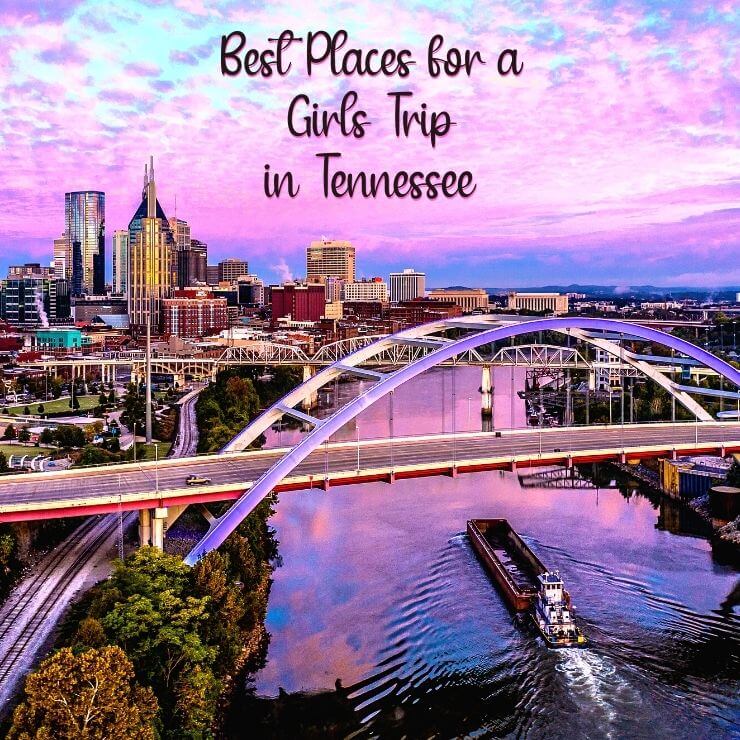 Tennessee has so much to offer for you and your friends. When it comes to planning a girls weekend away (or longer!), Tennessee is sure to be a hit among your group. No matter the length, Tennessee is an epic place for a vacation with your best friends.
Tennessee is one of our all-time favorite destinations when it comes to booking a girls trip because there are so many great cities to visit, including the ever popular Gatlinburg and Nashville.
Whether your friend group is one that enjoys a relaxing vacation hanging out and chatting together or maybe a more action packed vacation, Tennessee has a destination ideal for a weekend away with friends.
To make it even easier to plan a girls trip to Tennessee, we've compiled a list of the top places to visit with friends. Plus, all the best things to do and see while there to create unforgettable memories with your besties. Read on for our top tips, then grab a bottle of wine, get your girls together, and start planning!
Gatlinburg/Pigeon Forge: Touristy & Fun Girls Trip in Tennessee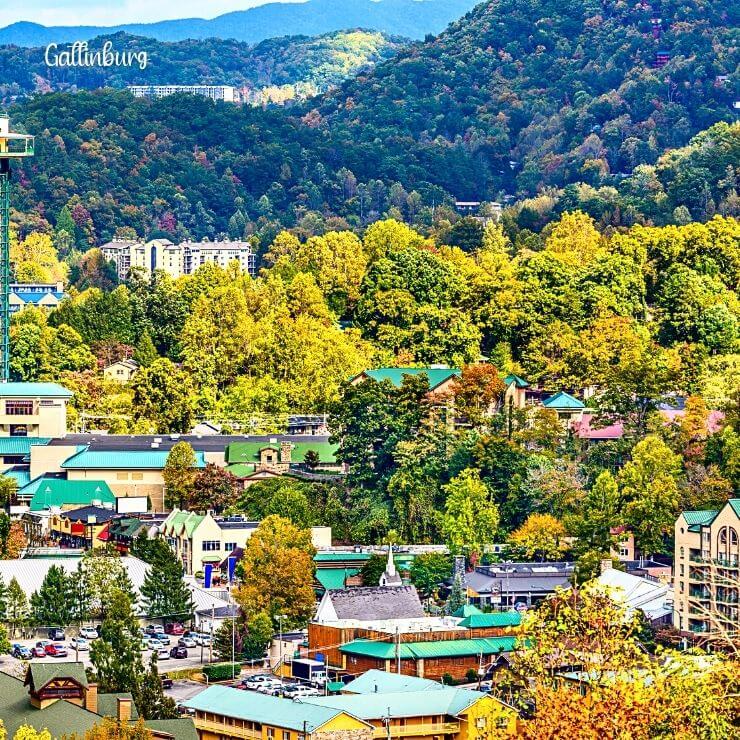 Let's start with Gatlinburg since it's easily a top pick for a Tennessee girls trip.
We like to combine the Gatlinburg and Pigeon Forge areas because they are so close to one another and it is very common when you visit one to visit the other.
Gatlinburg is the perfect spot if your group is looking for a variety of things to do. Between Gatlinburg and Pigeon Forge you can find a wide range of things to do. This includes attractions such as Dollywood and The Island to outdoors experiences like urban hikes or hitting up a trail that goes through the Smoky Mountains.
Some of our personal favorite experiences that we think would be excellent for a girls getaway include the Gatlinburg Mountain Coaster, Hillbilly mini golf, and Ober Gatlinburg. Also, don't skip out on shopping along the Gatlinburg Strip.
If you are looking for some delicious home-style southern cooking, check out the Old Mill Restaurant in Pigeon Forge.
Nashville: A Country Music Getaway
If you and the girls are fans of country music, Nashville is going to be the perfect stop for you! It isn't called the Music City for nothing. Nashville is where some of the most famous Country Music artists call home. There are so many fun experiences to be had and entertainment to see in Nashville, which is why it's a top girls getaway spot in Tennessee.
Some of the best can't-miss experiences in Nashville include a visit to the Grand Ole Opry, a walk through the Country Music Hall of Fame and Museum, and the Honky Tonk Highway where you will see country music artists entertaining the people of Nashville 365 days a year.
Some of the most well-known restaurants in Nashville include The Loveless Café, Arnold's Country Kitchen. You also can't miss out on tasting where Nashville Hot Chicken got its start at Prince's Hot Chicken Shack.
Nashville is also known for its murals throughout the city which make for some pretty epic photos your gal pals and you can take to  commemorate your visit. 
In fact, we think Nashville is so great for a girls trip, that we have a whole article about how to plan the ultimate Nashville girls weekend here!
Memphis Girls Getaway to Graceland and More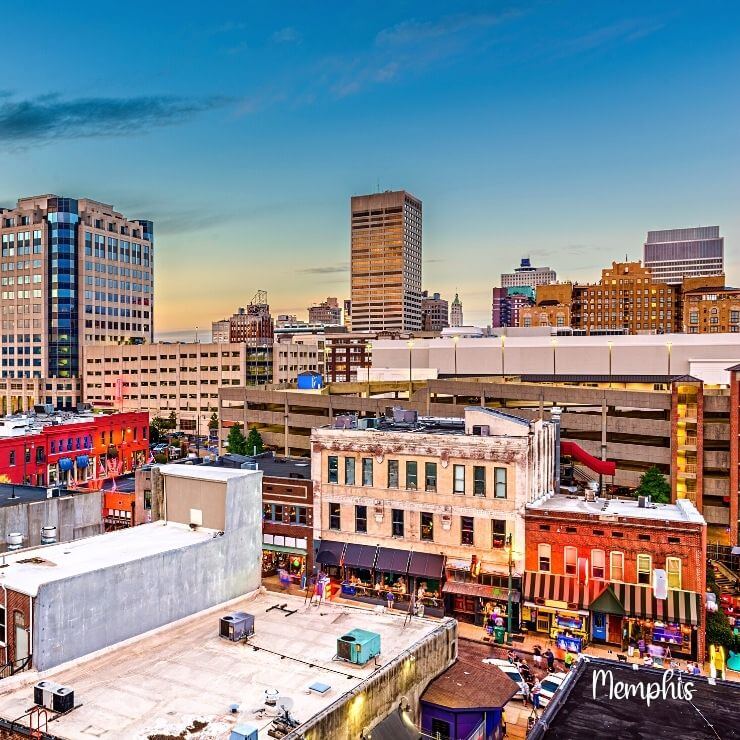 Any Elvis fans in your girl's group? Memphis is the place to be for them! Memphis is famously known as the home of the legendary King of Rock n Roll, Elvis Presley. In addition to housing plenty of Elvis memorabilia, there is also a lot of fascinating history in the city of Memphis.
Read More:
Best Places for a Girls Weekend in Texas
Best Florida Girlfriend Getaways
What to Do on a Girls Trip to Washington D.C.
Some of the most notable attractions and things to see in Memphis include the Rock 'n' Soul Museum, the National Civil Rights Museums, and of course the famous Graceland for those Elvis Presley fans.
Memphis is also a Mecca for foodies. Some popular spots for dining in Memphis include B.B. King's Blues Club, Soul Fish Café, and Gus's World Famous Fried Chicken.
For some nightlife, head to Memphis' vibrant Beale Street.
Watauga Lake: An Off-the-Grid Weekend Away in Tennessee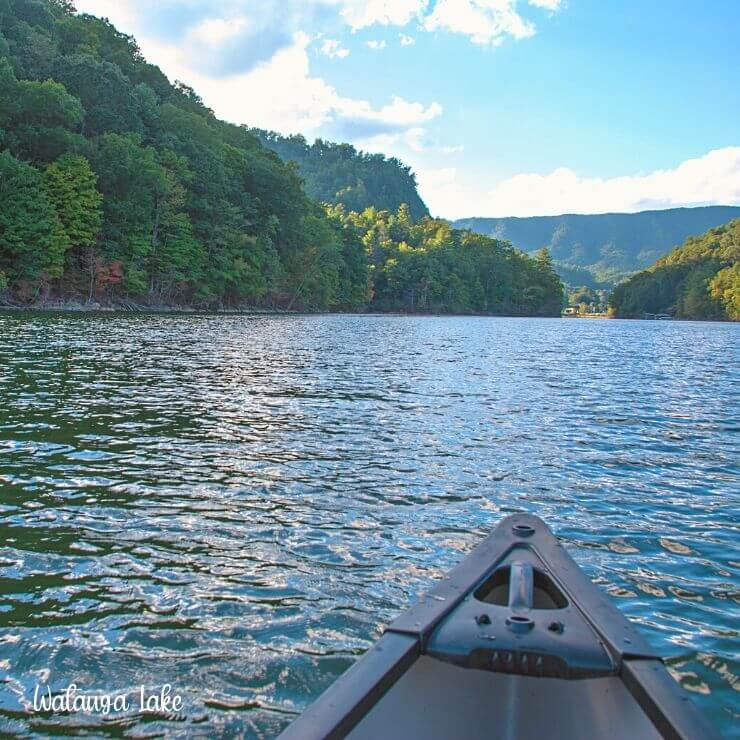 If you and the girls are looking to get away from the stresses of everyday life and want to spend some time off the grid, Watauga Lake is a great spot to visit in Tennessee.
Watauga Lake is the perfect weekend getaway for the outdoorsy friends group who enjoy immersing themselves in nature.
Watauga Lake is surrounded by the beauty of the Cherokee National Forest and it serves as the perfect relaxing and calm getaway trip. You can embark on a hiking adventure through the Appalachian trail or enjoy the water of Watauga Lake with experiences like boat rentals, fishing, water skiing, and more. There are a lot of options for staying at Watauga Lake including rentals right on the water and also options surrounding the lake.
Mallard Cove Marina Snack Bar is a great place to grab a light snack or meal while the Captain's Table is a great spot for a delicious dinner including options such as burgers, steaks, pasta, and more.
Knoxville: Under the Radar Fun
Knoxville is one of the largest cities in Tennessee, but oftentimes falls behind in popularity in comparison to other beloved cities like Nashville and Gatlinburg.
Knoxville is the perfect place to go if your friend group enjoys touristy attractions and experiences, but wants to avoid the large crowds that other tourist cities in Tennessee may present. There are so many incredible attractions in Knoxville that it makes for a great under-the-radar girls getaway spot.
Some great activities for you and the girls to do in Knoxville include Board & Brush where you all can enjoy an evening of painting and sipping on your favorite wines or enjoy a night of dancing at Cotton Eyed Joe.
If you're looking for a good brunch spot, OliBea is very popular and offers delicious options. Some great dinner spots include Stock & Barrel, Chesapeake's Seafood Restaurant & Raw Bar, and Aubrey's Papermill.
Read More: Best Spots in the U.S. for a Girls Getaway
Enjoy Your Tennessee Getaway with the Girls!
These locations we selected to share with you today were chosen because they are known for being popular getaway spots for their attractions and experiences to their incredible sights. They are personal favorites of our writer as well! Tennessee is truly one of the best spot for a girls trip in the southern states.
You can spend your weekend getaway with your besties experiencing a single destination in Tennessee or city hopping since some of these destinations are close enough that you can even travel to more than one spot and enjoy a variety of experiences.