The Best Girls Trip Ideas for Nashville, Tennessee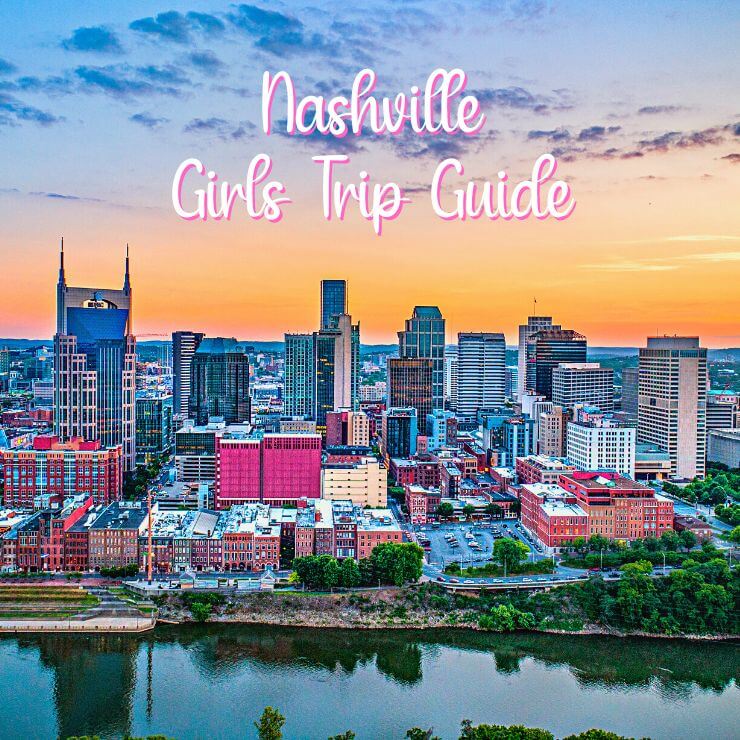 Nashville is famous for being an incredible spot for a girl's weekend. The Music City is known for being a great party town filled with bars, dancing clubs, good eats, and a whole lot of entertainment and music, making it the perfect girl's trip destination! Whether you're celebrating your friend for her bachelorette party or maybe you just need a mom's getaway, Nashville is an excellent destination.
Here are some of our favorite spots for a girl's getaway in Nashville, Tennessee.
Downtown Nashville: The Tourist Hub of Nashville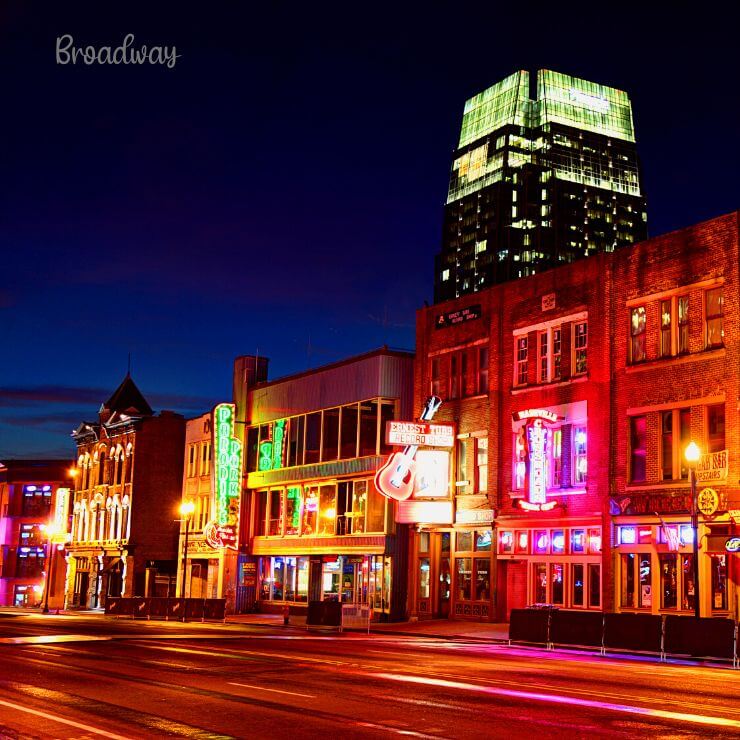 If you are looking to enjoy some of Nashville's most popular tourist attractions and really be in the heart of Nashville, downtown is the place to be. Especially if you stay close to Broadway, the main street of bars and shops and music clubs running through downtown Nashville.
In the heart of downtown Nashville you'll also find the Country Music Hall of Fame and Museum where you can learn more about country music greats. Then spend time outdoors a block over to walk around Walk of Fame Park, Nashville's version of the Hollywood Walk of Fame. You'll see pathway stars for Tim McGraw, Faith Hill, Reba McEntire, Kenny Roger, Elvis Presley, and more.
As you walk the streets of Downtown Nashville you will see street performers busting out your favorite country classics and original music of their own, as well as some of the most unique hotels, plus mouthwateringly good restaurants. The latter of which brings us to…
Where to Eat Downtown
When it comes to dining in downtown Nashville there are a variety of options ranging from a quick bite to fine dining establishments.
Some top restaurant recommendations in the area include:
Black Rabbit: known for its signature Rabbit Rolls
Manny's House of Pizza: yummy pizza in a casual setting
Ellington's: delicious eats including shrimp and grits
Where to Stay Downtown
Lodging in downtown Nashville is very versatile as well. You'll find a wide variety of options ranging from well known lodging establishments to ones that are unique to Nashville.
Some of the most popular and well known options include:
The Gulch: The Upscale Side of Nashville
The Gulch is an area well known for being an upscale neighborhood in Nashville. Here you will find higher end shopping and boutiques, gourmet restaurants, and lots of colorful murals. An especially popular spot in the Gulch that is great for photo ops with your girls is the What Lifts You Wings mural. 
The Gulch community is LEED certified, meaning that they have been recognized for their work in providing carbon and cost-saving green buildings, and promoting sustainability and health.
So if you and your friends are all about eco-friendly environments, The Gulch neighborhood of Nashville might be the perfect area in which to base yourselves for your girls trip.
Where to Stay in the Gulch
Top Pick: Thompson Nashville is a hotel choice when it comes to staying in The Gulch neighborhood on your girls weekend. It has 224 sumptuously appointed rooms to accommodate guests. The hotel has a hip rooftop bar, gorgeous suites and bathrooms, upscale amenities, and an onsite restaurant. Thompson Nashville is conveniently located within minutes of dozens of Nashville attractions, restaurants, and museums, giving you plenty to do without the need to travel far.
Other good choices for lodging in the Gulch include:
Where to Eat in the Gulch
The Gulch offers everything from casual southern cooking to more exquisite fine dining experiences. If you are looking for something a bit more casual and quick service, some great options include Arnold's Country Kitchen and The Gumbo Bros.
If you are looking for a nice fine dining experience, check out The Chef and I on Ninth or Kayne Prime.
If you are a late riser and looking for a great brunch spot, The Dutch or Biscuit Love both offer delicious brunch selections.
Music Row: A Girls Trip for Country Music Fans
As the name suggests, Music Row is the epicenter of where all of the music happens in Nashville.
Here you will find the famous Historic RCA Studio B, where some of the biggest names in music have recorded including Elvis Presley and Dolly Parton. RCA Studio B is open for tours to the public if you are interested in learning more about the history of country music recording.
You'll also see some cool statues like the large scale bronze Musica statue featuring dancers and a prominent tambourine. Another lovely statue to see is the Owen Bradley Statue, which shows the statue's namesake playing the piano.
Additionally, the street names throughout Music Row are named after some of the most famous country stars.
Where to Stay on Music Row
If you are looking to stay close to Music Row there are plenty of options nearby that allow you to be right in the heart of the music and within walking distance to plenty of shopping, entertainment, and dining experiences. Some of the most popular lodging locations include:
Where to Eat on Music Row
There are so many great dining experiences on Music Row that it is hard to share just a couple!
If you are looking for a one of a kind fine dining experience, the Catbird Seat is highly recommended. If you want to eat there you will need to make a reservation and make it well in advance because they are a hot commodity when it comes to dining and it is very hard to get in if you do not pre-plan.
Other great Music Row options for dining that may be a bit easier to get into on shorter notice include Midtown Café, Rotiers Restaurant, and Pancake Pantry.
Read More: Want more girls trip ideas for Tennessee? Check out our Tennessee girls getaway article!
More Things to Do on a Nashville Girls Trip
There are some really great experiences and attractions that we wanted to mention for a Nashville girls weekend, but don't necessarily warrant an entire section about them. These are things in Nashville worth the cab ride and deserve a spot on your itinerary:
Johnny Cash Museum and Café
Grand Ole Opry
If you and your friend enjoy drinking wine, you will not want to miss the Belle Meade Historic Site & Winery
Madame Tussauds Wax Museum is also a fun place to hit up during your Nashville girls getaway. You can each take a pic with the wax depiction of your favorite celebrity.
More Girls Trip Articles! Need more inspiration for where to go with your friends? Check these articles out:
Have Fun With Your Besties in Nashville!
If you are considering planning a girls weekend to Nashville, we hope that you have found some insight and ideas for planning a fantastic girls trip.
Nashville has so much to offer. It is truly a great location to enjoy some bonding, shopping, drinks, and dancing.